From foldable screens, super AMOLED displays and 5G network support, mobile phone companies are developing more than ever and innovating. While the Galaxy line of Samsung dominates as many people's top option for the best Android smartphone, with excellent devices of their own, many other handset-makers are gearing up for its spot.
In reality, all this rivalry helps customers — we now have lots of options to choose from excellent Android smartphones, all at a range of different price ranges, from high-end to affordable models — a bit more complicated from the lack of variety that comes with the iPhone. We looked at everything, from battery specs to software, device size, interface and more. We know Android smartphones pretty well, and I'll help you to pick one of the best available Android smartphones right now.
Remember that in January and February 2020 a variety of new mobile phones were unveiled and released including the Moto G Power and Moto G Stylus, Samsung Galaxy S20 series and Samsung Galaxy Z Flip,  Our team is reviewing these new Android smartphones. If they are deserving, we'll add them to this list. No doubt the Moto Razr and Pixel 4 are remarkable smartphones, but they didn't knock the best Android phone from our selection.
Samsung Galaxy Note 10 Plus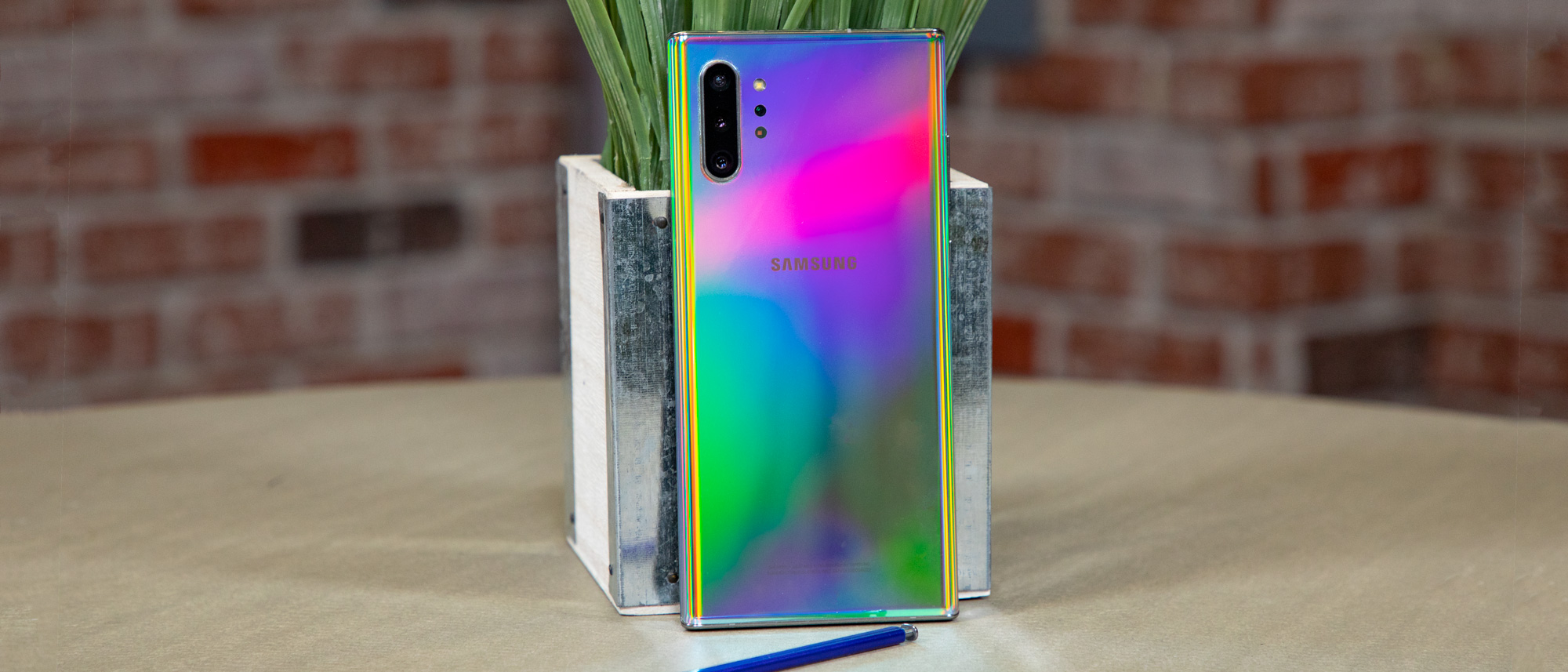 The advanced, feature-packed Note 10 Plus is closing the gap with competing smartphones. This state-of-the-art smartphone has been designed for people who want the most powerful and best Android. Samsung Galaxy Note 10 has a 6.8-inch stunning dynamic AMOLED touch screen, a long battery life, equipped with an outstanding imaging and camera tools, and three cameras including a wide-angle lens. This sophisticated smartphone also features a fingerprint scanner.
Key specifications
CPU: Qualcomm Snapdragon 855
Memory: 8/12GB RAM
Storage: 256GB/512GB* (*Note 10 Plus Only)
Screen Size: 6.3-inch/6.8-inch Dynamic AMOLED
Resolution: 2,380 x 1,080/3,040 x 1,440
Connectivity: Bluetooth 5.0, NFC, Wi-Fi 6, 5G* (*Note 10 Plus 5G Only)
Samsung Galaxy S10E
As the Galaxy S10 is the most pocket-friendly mobile device and has a lot more to offer. It's a tinier smartphone that's great for those people who are looking for a small grip. Galaxy S10E has a high-speed Snapdragon 855 chipset, a 5.8-inch AMOLED Gorilla Glass 5 panel, long-lasting battery life and fingerprint sensor. The device is also able to charge wirelessly other smartphones and accessories.
Key specifications
Processor: Qualcomm Snapdragon 855 octa-core
Display: 5.8-inch, 2280 x 1080 pixels resolution Super AMOLED 19:9 ratio (438 PPI)
RAM: 6GB/8GB LPDDR4
Storage: 128/512GB or 1TB (ceramic) internal with microSD expansion card slot
Connectivity: Wi-Fi 802.11 a/b/g/n/ac/ax (2.4/5GHz), VHT80 MU-MIMO, 1024QAM, Bluetooth 5.0 BLE, ANT+, GPS/Galileo/Glonass/BeiDou, NFC, FM radio
Battery: 3,100mAh non-removable with fast wireless charging 2.0 and Wireless PowerShare
Check out: Top 10 smartphone brands in the world: 2020
Google Pixel 3A
The Pixel 3A trims off the Google Pixel 3's few features. It has no wireless charging neither water-resistant features. The device has an average battery life and comes out with 64 GB of storage. But the smartphone includes a headphone jack and retains the same back fingerprint reader as Google Pixel phones, along with the impressive Night Sight camera that can take fantastic images in the dark, Daytime pictures look amazing too.
Key specifications
CPU: Qualcomm Snapdragon 670.
Memory: 4GB.
Storage: 64GB.
MicroSD storage: None.
Screen size: 5.6-inches.
Resolution: 2,280 x 1,080.
Connectivity: USB-C, 3.5mm headphone jack, Bluetooth 5.0.
Battery: 3,000mAh.
OnePlus 7 Pro
With pop-up selfie cameras, in-display fingerprint scanners, and multiple rears and selfie cameras, smartphone companies nowadays are continually doing a lot to win this fight. The OnePlus 7 Pro has all the specs to keep us in wonder, such as a fast processor, a wide AMOLED display screen, and an outstanding triple rear camera setup. But the starting price for this Android device is $669, which makes it a perfect Android phone. As with other OnePlus models, the OnePlus 7T is following up the United States market.
Key specifications
6.7 inches (16.94 cm) bezel-less display.
Mineral Glass Back. …
Qualcomm Snapdragon 855 Octa-core Processor. …
48 + 16 + 8 MP Triple Rear Cameras. …
4000 mAh battery with Warp Charging, charges up to 48% in 20 minutes.
Dual SIM: Nano + Nano with Dual Standby VoLTE support.
Motorola Moto G7
When we talk about budget phones, the Moto G7 is one of the cheapest and reliable Android smartphones you'll find. The G7 has more than one rear camera, along with facial recognition and a fingerprint sensor to quickly unlock your phone. However, its single speaker doesn't give the most excellent sound, and it takes mediocre low-light photos and video. It also has lasting battery life, expandable microSD storage, and elegant style. Moto G7 also has a fast-charging option, which is useful if you need to charge your device while you're on the go.
Key specifications
CPU: Qualcomm Snapdragon 632.
Memory: 4GB.
Storage: 64GB.
MicroSD storage: Up to 512GB.
Screen size: 6.2 inches.
Resolution: 2270 x 1080.
Connectivity: Bluetooth 4.2.
Battery: 3,000mAh.
Please visit the CDC website and  FTC's guidance around Coronavirus claims before purchasing any product at Amazon.