Today, we will discuss a few freelance market places. We will talk about this industry's leaders—the top freelance market places or websites for those who want to do work from home.
Upwork: Freelance Market
Upwork (a combination of oDesk and Elance) is one of the largest and top-rated market place. Several projects are being listed every day. You can search for any expertise related to the freelance market. With a wide variety of technology, it also has short term projects, long term projects, entry-level projects, and expert-level high-paying projects for seasoned freelancers.
Upwork.com is an outstanding freelance workplace that offers a wide range of categories like web development, web designing, audio, video sales and marketing, writing, support, social media, software development, and mobile development.
Just like Fiverr, clients can order what they need, and freelancers can list their expertise and offers.
Guru: Freelance Market
Guru is also a very active marketplace for finding projects and jobs. Guru has a straight-forward hiring process and makes it very easy for clients to hire freelancers. Guru also has a workroom feature, which makes it easy to manage.
Freelancer: Freelance Market
Freelancer as started as "GetAFreelancer" and was also known as GAF. Freelancer.com is quite a big freelance-market-place. Freelancer is also a top-rated work-place and possibly second best to upwork.com. Freelancer.com quotes millions of clients on their home page, and upwork.com quotes four-plus millions clients on their home page. On freelancer.com, jobs are by clients of clients, not by the direct client.
Fiverr: Freelance Market
Fiverr is a non-traditional and different kind of freelance market-place. In this work-place, freelancers post what they can offer for five us dollars ($five-RR), and clients can search for their work and order.
Fiverr.com charges a lot higher fees than freelancer.com and upwork.com. You don't need to be worried, you don't have to offer every work just for five dollars, and you can always have additional perks for an increased price.
Linkedin
Linkedin is the most significant social networking site for experts and professionals with job offers. They have millions of full time and especially part-time jobs.
iwitter
Iwriter offers lots of jobs for skilled and creative writers. This is one of the biggest and best work-place for a creative writer. You can find and apply for thousands of writing jobs offered by iwriter.com.
99designs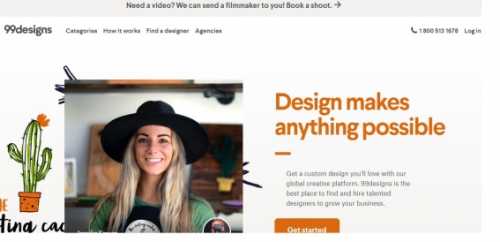 99designs is one of the largest work-place for web and graphic designers and logo designers. 99design.com is like a contest based work-place. Clients provide the design, and then freelancers submit their creations. The client has the advantage of choosing a design from a variety of design entries.
Toptal
The toptal has an entirely different process of individually screening each freelancer. toptal.com only offers the project about screening. It helps to cut-off low prices and low-quality bids.
Check out: Importance of attractive and quality web design
Designhill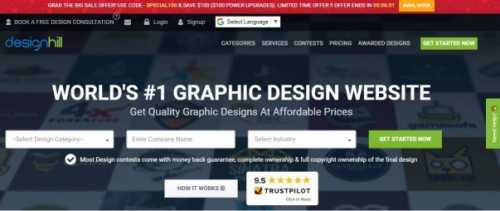 Designhill is also a web design, graphic design, and logo design work-place. In this workplace, the designers have less competition because signing up as designers is not very native. This means a less competitive work-place so designers can get paid higher. They quote more than 50000 happy clients on their home page.
Hubstaff
Hubstaff has no fee structure as other work-places have fees for both clients and freelancers. Hubstaff.com is entirely free for both clients and freelancers. And think this is quite an innovative way to start a new freelance market-place. Hubstaff.com quotes about 7000 plus freelancers on their platform.