Facebook is a fundamental source of traffic for many businesses and websites. Although Facebook advertising tools are a tricky and challenging job since Facebook keeps changing its algorithm and keeps evolving on the way Facebook advertising works, it is challenging for businesses to cope with ever-improving publicity and advertisement techniques. Today, Facebook advertising tools are considered one of the most efficient methods of promoting and marketing the company and products online.
Many expert digital strategists advise business owners on how to use it effectively. Using a good Facebook ad management tool is the key to generating many leads and turning many visitors into new customers by taking advantage of many diversified Facebook users, always sharing what they like and searching online for stuff they need.
As a certified digital consultant, I can assure you that using the right Facebook ad management tools requires little to no experience and teaches you how to exploit the full potential of Facebook advertising tools for the benefit of your business. There is no thumb rule or a perfect recipe for a successful Facebook ad campaign. It's all about trying and finding out what works best for your unique set of products and your distinct needs and goals.
But there is always the first day when you will start learning how to use Facebook ad campaigns to market your products/services and try implementing some complex logic to grow your business. At that point, using Facebook ad creation and management tools is the only way forward. Many other helpful programs will help you use Facebook ads like designer applications and keyword research tools to optimize your ad campaign.
If the digital world was a perfect place, there wasn't any need for digital marketing consulting services. Driving thousands of daily visitors and generating organic leads to your website via popular social media networks like Facebook would have been pretty simple without spending a dime on expensive and complicated advertising tools. But that's not true. In the real world, one can only achieve limited success in generating organic traffic to their social media handles and business websites by creating strong visual content as a powerful marketing strategy, but that is not always enough.
Businesses strive for more. It's foolish to ignore billions of active Facebook users, potentially a fantastic traffic source for your business marketing. But there is a catch. Successful marketing on Facebook is more than just spending unlimited funds and waiting for the right traffic to successfully come to your social media and lead generation on your e-commerce websites. It would be best if you had advice and guidance from top social media consultants to precisely define your goals and formulate what you are doing and why. Otherwise, you will be blowing thousands of dollars without any ROI. No business owner can afford this kind of investment.
Check out: 5 Steps to Creating a Successful Online Marketing Campaign
Social media giants like Facebook and Instagram want you to spend a fortune on marketing and media campaigns that will eventually benefit your business sales. To assist your marketing needs, a Digital Strategy Specialist advises on many ad management tools, letting you start with as little as $5 for your social media campaigns. With Facebook ads, the businesses can select and reach their most relevant audience through their news feeds and messengers, thus enabling the marketing campaigns to bring tangible results. Several Facebook ad management tools effectively save time and money for small businesses and inexperienced marketers and help boost ROI.
Let's take a deeper look at six of the most efficient marketing tools that the best digital marketing consultants swear by. But before going further and choosing one of the below-mentioned Facebook advertising tools for small businesses, you need to check some ad guides for your personal and professional development.
Ads Manager – Facebook Advertising Tools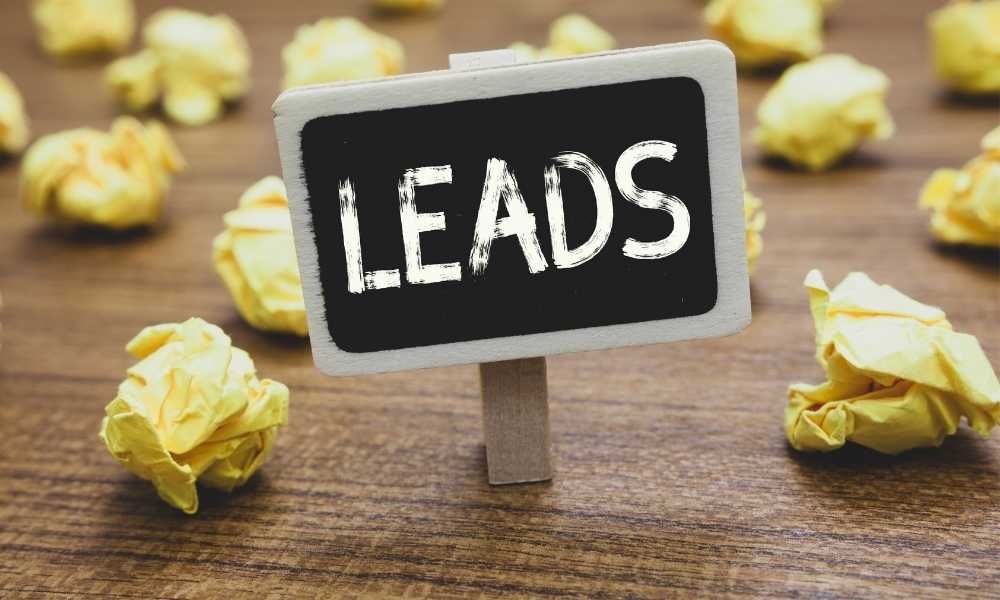 What can be a better place to turn for guidance, advice, and information than Facebook itself when it comes to Facebook Ad Management? Within the Facebook Ads Manager, one can access all marketing tools essential to generate targeted ads meant to reach the potential audience. Facebook Ad Manager is the most fundamental Facebook marketing and management tool, but still, it has a lot to offer. You must learn how to use it as an integral part of your small business media strategy to yield more extensive results. As a social media marketing consultant and running a digital marketing consultancy in Mumbai, I take this opportunity to pen down the five-step approach that will help you get started with Facebook Ads:
Create a business Facebook page.
Provide information about products or services you want to promote.
Select the most potential audience for your ad.
Set your ad budget.
Keep track of your ad results.
It is necessary to fully understand and get a hands-on Facebook Ad Manager to use it as a marketing machine and achieve your desired results. Fortunately, Facebook has made it extremely easy to use for non-marketers.
Ads Manager App – Facebook Advertising Tools
If you are the type of person who prefers to use his smartphone than spending hours on a desktop or laptop, then Facebook Ad Manager App is for you. Facebook knows the exact potential of smartphones and is wise enough to exploit them to the fullest. As the number of smartphone users is expected to multiply in coming years worldwide, Facebook has rightly dedicated a considerable amount of resources to substantial development and maintaining a solid and impressive mobile experience. You can download and use Facebook Ads Manager App to handle and manage all your marketing campaigns through your smartphone on the go without sitting in front of your desktop or laptop for hours. This excellent full-service App allows marketing professionals to:
Create Facebook ads.
Edit existing ads quickly.
Edit budgets and schedules.
Track Facebook ad performance.
Receive push notifications.
Qwaya – Facebook Advertising Tools
If you don't want to hire consultants online for your Facebook Ad Management, let me introduce you. a powerful tool. One of the remarkable and top-rated platforms for creating and managing Facebook ad campaigns, Qwaya provides a complete solution for social media marketing professionals. There are several striking features of Qwaya that are worth mentioning, but let me focus on the top two:
Ads A/B Testing
A/B testing your ads is the key to decide where to spend your fortune in the future. Qwaya has made it pretty easy and quick to try every possible variable so that you can have a full guarantee that your ad will perform best at all times. From news feed placement to ad type, A/B testing will enable you to get more out of each penny you spend on your social media marketing campaign.
Scheduling
As you expand your social media marketing, it becomes a challenge to keep track of what's active and not while trying to boost your lead generation. But with the Qwaya scheduling tool, this isn't an issue anymore. Qwaya allows you to schedule your marketing campaigns at times when your ROI is the biggest. With targeted days and times, your marketing efforts will never go wasted, and you will be able to reach your potential customers when they are online and willing to buy. Although Qwaya isn't as easy as Facebook Ad Manager, it still has the best business owners' features.
WASK
WASK is an easy to use tool for managing your Facebook, Instagram and Google ads from a single screen. It enables users to design, publish, manage and optimize digital ads while the cost is very affordable compared to performance it provides. Firstly, AI of the software finds the best audience for you. You can design your ad image with
WASK Free Design Tool
without using any tool else. After that, even a beginner can publish ads like a professional within minutes. Then, maximize the ad performance using optimization features and performance analysis. The result is an increased ad efficiency, more customers, more clicks while spending critically less. Also, it is really cheap, starts at $9 per month and free trial is avaliable for 15 days.
WASK has following features and more:
Free Design Tool
Autopilot
Scheduler
A/B Test
AI-based Targeting
Performance Comparison
AdEspresso
Many small business owners don't have enough time, knowledge, or experience to handle complicated marketing tools on their social media accounts. AdEspresso is what is most suited for all such businesses. AdEspresso is among the most straightforward and most accessible marketing and advertising tools for Facebook. It only requires a couple of minutes to get started, the learning effort is minor, and the results can be startling for small businesses digital marketing success. It has powerful analytics and tools that pose better quality lead generation chances. Some of the features that internet marketing consultants love about AdEspresso are:
Easy to understand, clean visual analytics.
Customizable dashboards focusing on the numbers that are meaningful and pinpoints top-performing ads.
Detailed metrics for in-depth learners.
AdEspresso Academy has various free training tools guiding you at each step and answering all your questions.
I bet AdEspresso is, by large, the best Facebook Ad Management Tool for everyone from beginners to professionals.
AdRoll
Retargeting on Facebook allows you to catch up with customers when they are most curious about what you have to offer. It is the key to savvy lead generation, and AdRoll does it impressively. When anyone visits a website and leaves without completing the intended Call to Action, AdRoll makes sure to display the retargeted ads on their Facebook news feed. Thus making them revisit the website and complete the CTA. The best part of AdRoll is its cross-device reach. AdRoll has the tremendous power to boost brand awareness and improve marketing efforts by remarketing across social platforms.
Perfect Audience
Like AdRoll, Perfect Audience is also a Facebook retargeting tool for Ad Management. It has a vast potential to help small businesses exploit the full benefits of Facebook as a marketing machine. When a potential customer leaves the website without converting, Perfect Audience serves the business ads on Facebook. It looks simple, but it has a lot more to it. On setting up a free trial account with Perfect Audience, the dashboard will be the home to several high-level data:
Impressions made
Clicks to the website
Conversions
Cost
With the simple 5-step method, setting up the first campaign with Perfect Audience takes a couple of minutes. Although it's not a very hi-fi Facebook Ad Management tool still it's good enough to serve the purpose.
Conclusion
Facebook is undoubtedly the most popular and ever-increasing social media site globally, having enormous potential, with millions of people using it every day. Now it's up to you to either ignore this opportunity or try your best to turn thousands among them into your customers through intelligent use of Facebook Advertising. Whether you find a social media consultant near yourself or rely on one or more of the Facebook as mentioned earlier Ad Management tools, you will not misstep and lose money and be in a better position to run a successful marketing campaign.
Check out: 6 Key Strategies for Strengthening the Marketing Operations Team