Everybody is talking about foldable phones. But the tech industries are not stopping at that point, and Lenovo has unveiled the World's first foldable Laptop. Not yet assigned a name, but this foldable window PC will be part of the ThinkPad X1 Family. This foldable Laptop will be a prototype ThinkPad. It will overcome the problem of Samsung galaxy fold Smartphone, forming a bump in the center due to fold.
Lenovo has been deciding for the last three years and finally announced to declare finished product in 2020. It is the opposite of what most mobile companies are trying to do. Samsung and Hawaii are trying to make a regular-sized phone and make them large when unfolds. But Lenovo is trying to make a full-sized laptop and make it smaller when folds.
Lenovo foldable Laptop is 13.3 inches, and it folds into the size of a hardcover book. The aspect ratio 4:3 and have a screen resolution of 2K. It has an OLED display. The exact weight is not defined, but the company says it will be less than two pounds. The prototype is ready to have foldable displays and windows, but the software is not ready yet. In a folded form, it looks like a beautiful book.
What are the modes of this foldable Laptop?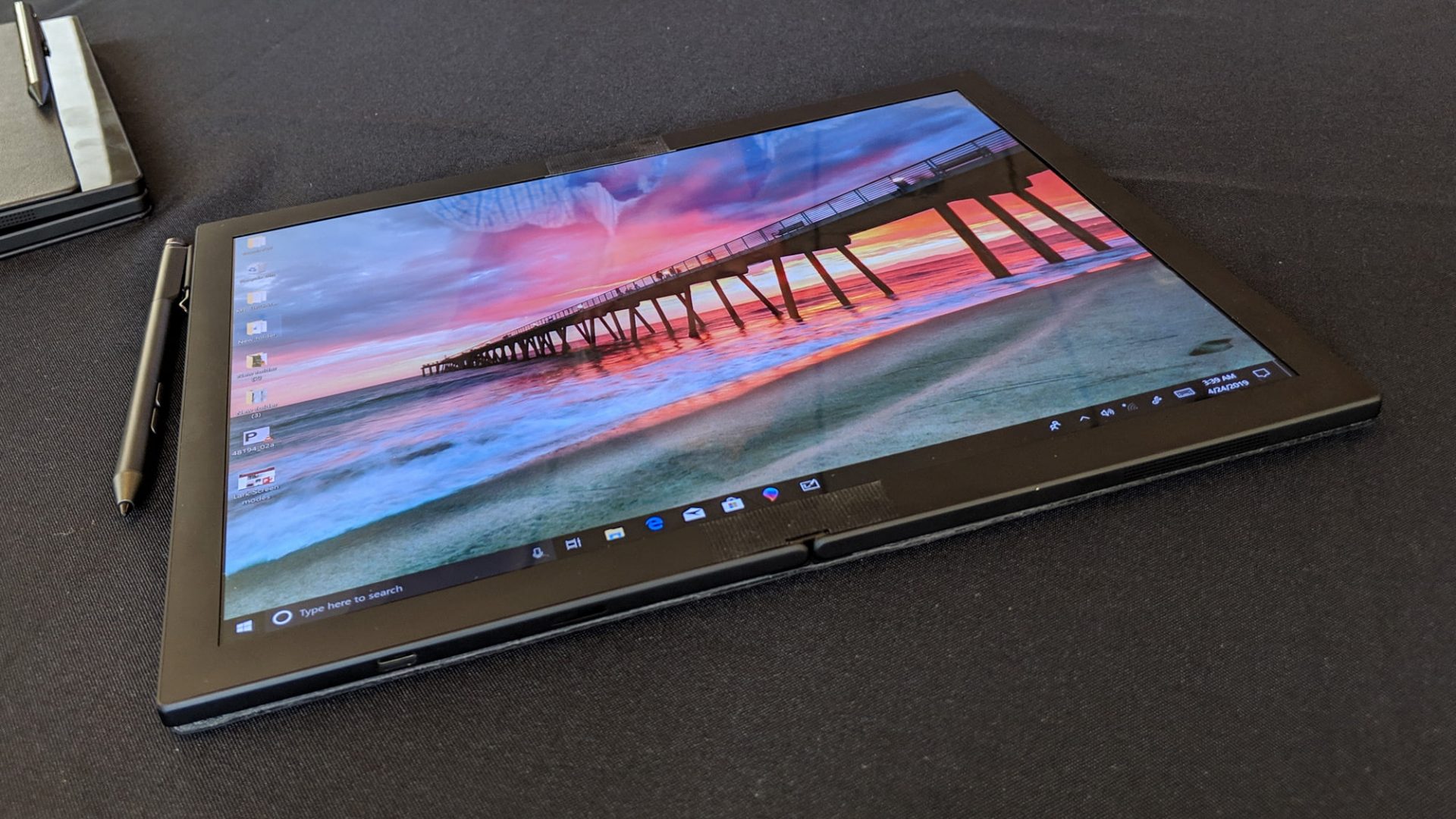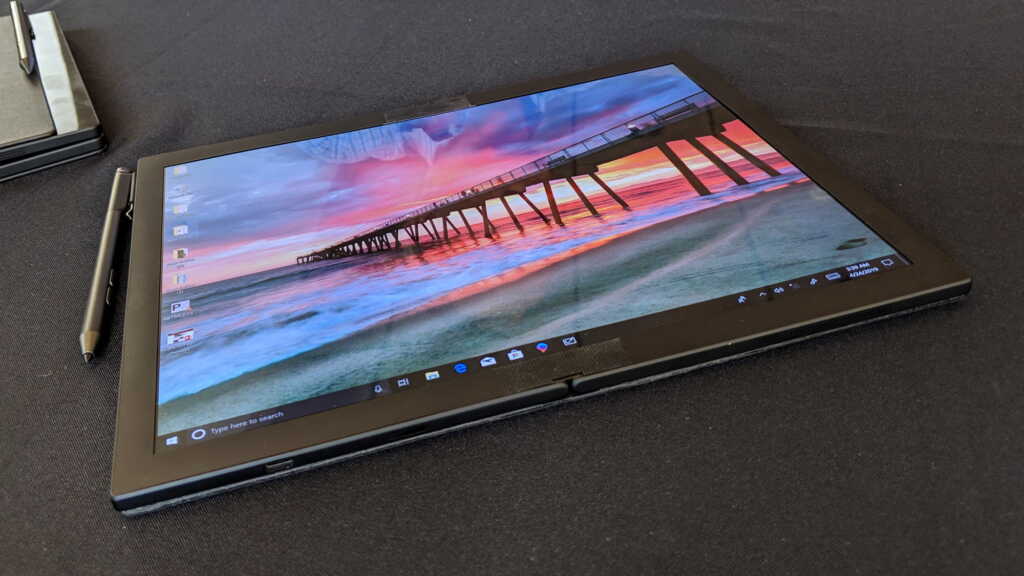 You can work with it totally unfolded like a tablet or partially folded like a book prototype. A wireless keyboard and trackpad make it easy to use as a full-sized Laptop. A Wacom pen also helps in its use. More interestingly, you can place the laptop on its side, with its bottom side working as a keyboard and upper side as its display. The right side of the display, which is used as a keyboard, has the battery. This gives it extra stability not to topple down.
Check out: LG's rollable OLED TV goes on sale for $87,000
Not exactly knowing the specs, it will run windows and an Intel CPU. There is a lot more to develop in this device. Till now, it is only unfinished hardware. Battery timing is also not defined, but Lenovo is trying to last it for the whole day of use.
At this time, there is nothing much to say about Lenovo's first foldable laptop. There is nothing defined yet, but it is still an ambitious idea, and it is pursuing to see foldable technology rising to the laptop from phones.