NFT Marketplaces provide access to the buying and selling of various digital goods, ranging from art to music to entire virtual worlds. NFT markets are just like the Amazon of the digital world.
There are many NFT marketplaces, and many of them specialize in a particular area or specialization. What should you consider before picking which NFT marketplace to use, and what are the current leading NFT marketplaces? Here is the pertinent information.
Non-fungible tokens (NFTs) confer ownership of digital collectibles such as artwork, music, and films. The breakthrough technology underlying cryptocurrencies, such as Bitcoin, is the blockchain. The value of the NFT market has increased to more than $40 billion, according to The 2021 NFT Market Report published by the blockchain research company Chainalysis.
Here are some of the most famous and well-regarded NFT markets where you may purchase and trade these digital assets.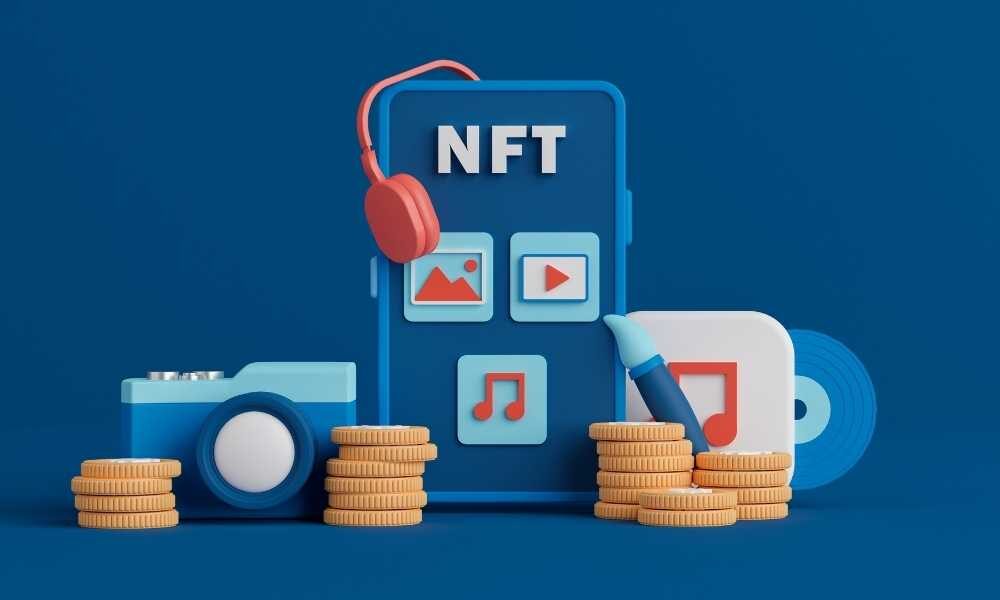 1. OpenSea
OpenSea asserts confidently that it is the largest NFT marketplace. It provides a variety of non-fungible tokens, such as trading cards, sports, and other collectible items, art, virtual worlds, and censorship-resistant domain names. You can purchase, sell, and discover unique digital assets such as Axies, ENS names, CryptoKitties, and Decentraland, among others. They include trading card games, collectible games, digital art projects, and naming systems such as ENS (Ethereum Name Service).
Using OpenSea's item minting tool, creators can generate their blockchain-based assets. You may use it to create accessible collections and NFTs without writing a single line of code. If you are constructing a smart contract for a game, digital collectible, or blockchain-based project involving unique digital objects, you can easily be added to OpenSea.
You can sell products on OpenSea for a fixed amount, create a listing with a declining price, or create an auction listing.
Check out: Dissecting Installation Issues for Proprietary Software on Windows
2. Rarible
Rarible is an NFT marketplace where users may mint, buy, and sell digital artifacts varying from gummy bear GIFs to animated animations commemorating sports achievements such as Floyd Mayweather Jr.'s perfect 50-0 record. The layout is comparable to that of Spotify, with a browsable stack of columns displaying best-selling items, trending collections, and active auctions. RARI is a governance token that enables the most active buyers and sellers to vote on platform updates and participate in moderation decisions.
3. NBA Top Shooter
If you are an avid sports fan, the NBA (Top Shot marketplace) allows you to purchase NFTs of historic basketball events.
You can purchase video clips, highlight reels, and artwork for both the NBA and WNBA. However, some of these Moments are expensive.
This NFT marketplace was created and is managed by the NBA, which has sole rights to these video clips. Additionally, you should know that you are dealing with a big company.
The NBA Top Shot market is one example of a large company adopting this approach. Others include the DraftKings Marketplace and the NFT marketplace of the Associated Press. This year, even GameStop intends to develop an NFT marketplace.
 Moment NFTs can be purchased with credit/debit cards or various cryptocurrencies, including Ethereum, Bitcoin, Bitcoin Cash, DAI, and USDC. Of course, fees are added to the purchase price, regardless of whether you use a credit card or a cryptocurrency.
4. Nifty Gateway
Nifty Gateway has supported the sales of some of the most critical digital musicians, including Beeple and Grimes. It is an art curation platform powered by the Gemini cryptocurrency exchange (controlled by the Winklevoss twins). The NFTs, often known as Nifties, are constructed on Ethereum.
In addition to being a regulated platform, Nifty Gateway hosts any acquired NFTs. The NFTs are not stored in your wallet but by Nifty Gateway and Gemini. Nifty purchases and sales can also be made in fiat currency (e.g., U.S. dollars) without first purchasing a cryptocurrency. However, this may not work for NFT collectors who need greater freedom with their art investments.
5. SuperRare
SuperRare is primarily a marketplace for purchasing and selling one-of-a-kind, limited-edition digital artworks. Each work of art is crafted by a network artist and tokenized as a crypto collectible digital commodity that can be owned and traded. They define themselves as Instagram meets Christie's, providing a fresh way to interact online with art, culture, and collecting.
Each piece of art on SuperRare is a digital collectible — a digital object secured by encryption and monitored by a blockchain. On top of the marketplace, SuperRare has established a social network. As digital collectibles have a documented ownership history, they are ideal for a social setting.
Ether, the Ethereum network's native cryptocurrency, is used for all transactions. SuperRare interacts with a small number of carefully selected artists; however, you can submit your artist profile via a form to be considered for their impending full launch.
6. Binance
In 2021, Binance, one of the most prominent cryptocurrency exchanges, introduced an NFT marketplace. The international crypto exchange is one of many industry players joining the NFT sector, alongside NFT, which promotes itself as a carefully curated NFP marketplace.
Binance NFT provides digital assets like other big platforms, including art and gaming. A significant benefit of Binance NFT is its low fees. The platform's trading charge is only 1%. Additionally, it is a user-friendly platform developed with the same technology and designs as their exchange. As a significant participant in the cryptocurrency industry, Binance operates on its blockchain, providing it an advantage.
How do NFT Marketplaces operate?
When you create an account on an NFT marketplace, you can view all of their available products. Some sites require you to link a cryptocurrency wallet to pay with cryptocurrency, while others allow you to use a credit card.
Some websites allow you to purchase NFTs at a fixed price, while others utilize an auction. The NFT marketplace will record the ownership transfer on its blockchain if you complete a transaction.
Guidelines for selecting NFT Marketplaces
First, keep in mind that NFTs represent asset ownership. Before selecting an NFT marketplace, you must determine the digital asset you intend to buy, sell, or create. Nearly all things digital — a single written word, artworks, videos, video games, and collectible items — can be tokenized on a blockchain, the most popular blockchain network on which NFTs are built), so it's a good idea to narrow down your interests.
Another factor to consider is the types of tokens supported by a market. Some platforms support a vast array of tokens. Others are exclusive marketplaces that employ a proprietary token. When registering for an NFT marketplace, you must fund your blockchain wallet with the appropriate cryptocurrency or token to participate in the site's activities. After creating an account, you must connect your wallet to the NFT marketplace. Check to see what type of security the marketplace employs and if there have been any problems in the past.
Wrapping Up
You can begin investing in cryptoassets, collectibles, and art through NFT marketplaces, but many other options are available. Choose one that meets you're buying and storage requirements based on the type of NFT you seek and the cryptocurrency you intend to use for transactions.
Also, remember that this is a new and highly speculative industry. Some NFTs may speed up in value, but there is no guarantee. Similar to physical art and collectibles, the value of digital art and collectibles is determined by subjective factors such as the item's uniqueness and the artist's reputation. Consider your overall asset allocation strategies, net worth, and investment horizon before purchasing.