This year, E3 2021 will last from Saturday, June 12, to Tuesday, June 15. We look forward to many ideas and trailers for the new game. This article focuses on the most important information and rumours about MMO, online and cooperative games. There are currently signs of new Borderlands derivatives and Ubisoft's new shooting game. Two MMORPGs are also the subject of rumours.
Borderlands – Tiny Tina's Wonderlands
Tiny Tina's Wonderlands will be a derivative product of Borderlands. It says that the game should be built on the style of the previous Borderlands part, and you will play a multi-professional hero there. However, it is also possible that this game is an extension of Borderlands 3, similar to Tina's Assault Dragon Castle, but on a larger scale.
How likely is that? A new Borderlands game is possible. The famous game journalist Jason Schreier has confirmed this. The name Wonderland also appeared in the data on the trailer website. The title of the game is almost certain.
Diablo Immortal – finally release date.
Geoff Keighley's Summer Game Festival will be held on June 10. Some major publishers and developers, including Blizzard, are represented there. They are currently preparing 3 major games:
Diablo Immortal
Overwatch 2
Diablo 4
However, there was almost no new information about Overwatch 2 and Diablo 4 at the internal exhibition BlizzCon in February 2021. On the other hand, Diablo is currently the most popular game, and many people suspect that a release date will eventually be announced.
How likely is that? Diablo Immortal has been developing for 3 years, and many people expect this mobile game to be released sooner. At the end of 2020, the first batch of players was allowed to contact Diablo Immortal and found that this game was surprisingly good. The 2021 release has also been confirmed.
The Lost Ark – a new MMORPG from Korea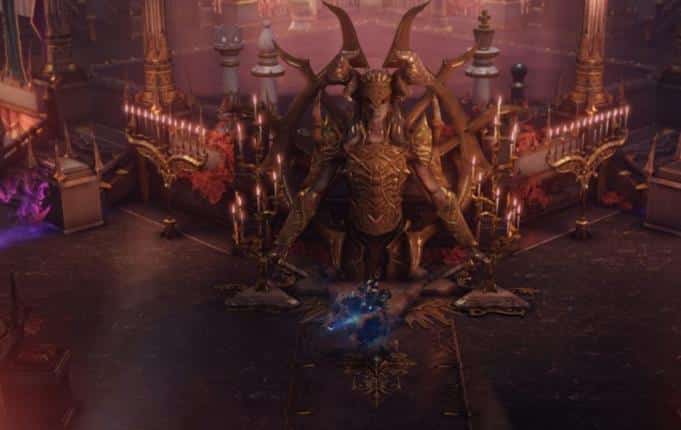 MMORPG Lost Ark is planned to be brought to the West by Amazon in 2021. But so far, this game has been tranquil. The official has not yet released an announcement, and there is no information about the game content. The Lost Ark has been playable in Korea for many years and has received many new updates there.
How likely is that? Amazon is part of the summer game festival on June 10. In theory, announcements can be made there. So far, there is no specific information or leaks on this topic.
However, because the 2021 release date is fixed, Amazon must make a major announcement at some point. This is why many people look forward to them at E3.
BattleCat – Ubisoft's new shooting game
The new shooting game BattleCat also has leaks. It is said that this game is a shooting game in which Split Cell, The Division and Ghost Recon collided. These pictures reveal some details about the so-called game mode, faction, or faction ability.
According to the leak, the first test should start as early as January 2021.
How likely is that? The leak comes from user Zer0Bytes, who has correctly predicted an operator from Rainbox Six in 2020. Generally speaking, it seems possible to connect multiple Ubisoft franchise shooting games.
Forza Horizon 5 – A new part of the racing game series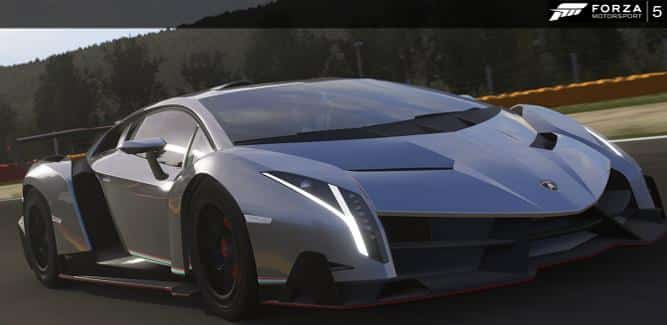 The new Forza Horizon 5 will be released during E3 2021. Related information comes from Twitter user Klobrille, who regularly shares information about Bethesda and Xbox. According to him, Forza Horizon 5 should be the first Xbox Series X / S game released on E3.
How likely is that? This game, together with the Lost Ark, has the biggest question mark. Because so far, Forza games have been released alternately. Forza Motorsport 8 is currently being planned, and Horizon 5 should be launched later.
Halo Infinite – Microsoft's new information about shooters
Halo Infinite was originally scheduled to appear as a new game for Xbox Series X / S at the end of 2020. But the release of the Sagittarius was postponed until the fall of 2021. Many people suspect that Microsoft is now sharing new information about the shooter at E3.
How likely is that? Most likely. Halo Infinite is an important game, and it is not unreasonable that it was delayed for nearly a year. As part of a large Microsoft and Bethesda event, new information about the shooter is almost mandatory, also because Halo Infinite is clearly identifiable in the event's preview image.
Battlefield 2042 – new work in the series
Battlefield 2042, originally called Battlefield 6-is no longer a rumour, but a trailer has been announced. More information will be available on June 13. In addition, there have been repeated leaks in recent weeks. According to the leak, the game is called Battlefield 2042 and should be played in a modern environment. There should be a huge map and a squad and hero system. In addition, games should provide cross-play, so older generation versions should be different from next-generation consoles and PCs. The first test should start in June.
How likely is that? Battlefield 2042 is foolproof. The previous leaks on this topic are exciting. Rumours about settings and maps sound reasonable, even if it was initially assumed that Battlefield 6 might be more based on the CoD theatre.
What other rumours?
No longer a rumour, but a firm confirmation of the new news of Rainbow Six: Extraction.
As part of the PC Game Show, Warframe can share information about new updates. This is considered possible.
Bethesda may share new information about The Elder Scrolls Online, Fallout 76 and DOOM. All of this is possible; the focus is on Starfield.
Another rumour is that Bethesda will announce a new MMO at E3. However, there is no specific information or advice on this.
The new Call of Duty will be launched in 2021, but there is currently no indication that it will be announced at E3 2021. The focus here is the 4th season of the Cold War and War Zone.
Amazon can share new information about the new world. However, this is considered unlikely because there is already a lot of information about the new MMO.
As Ubisoft has confirmed, there will be no content in The Division on E3.
What do you think of the lineup of MMO and online games on E3? What are you most interested in?
Check out: Valorant Games: Know All The Basic Details and Concepts