On-page SEO (Search Engine Optimization) is focused on Creating or improving relevance signals for a website's page according to the niche and search queries. You need to follow some basic rules, guidelines, and best practices essential and beneficial to rank your workflow and boost your website search results (Search Ranking).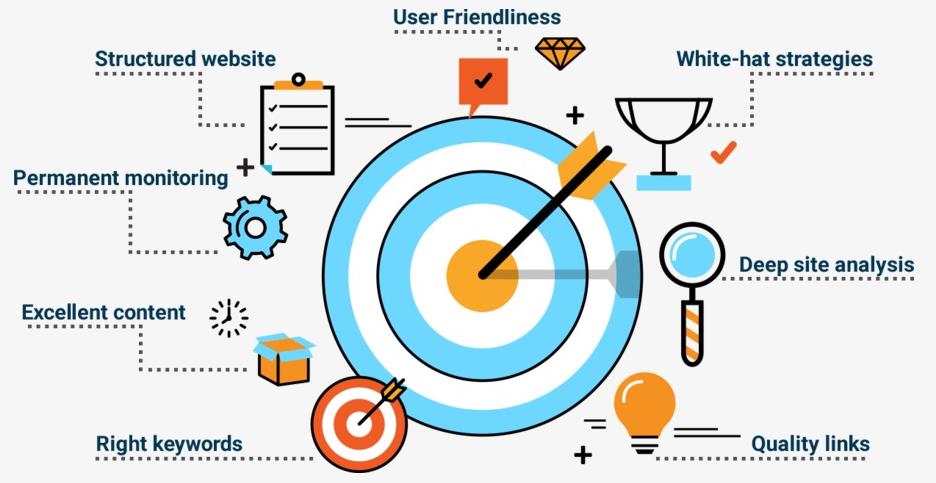 Having some basic knowledge and experience in enhancing, optimizing, and promoting web pages, you can be at the top of the search results.
The most essential and primary rule in SEO is to provide valuable content. To get a high ranking within the search engines — you need to provide apparent values that your web pages are better than your competitors.
There are many best practices, techniques, and strategies to achieve this. The most important thing is to optimize your content, ensure that everything is simply excellent. Remember that search engines will only rank the most important of the most focused pages. This means that, for every search query, search engines will initially pick up a group of most relevant web pages to display in the search results according to their importance.
In this article, I'll share some essential On-page SEO rules. Hopefully, these guidelines will help you a lot.
Before writing an article, think twice about its title, Meta description, image naming, and alt attributes. This will help people trying to find and which words and phrases have the most search volume.
You also need to take the competition and pick the most searched keywords. This research can be done using several online SEO tools. The most popular and reliable ones are Google, such as Search, Webmaster Tools, Analytics, AdWords (Google Ads Keyword Planner), Trends, etc.
When examining the competition — you should start searching for the "focused keywords" and focus on their titles, Meta descriptions, headlines, and URLs to create enhanced versions. It is essential to have SEO-friendly URLs structure, titles, and Meta descriptions, as these are the elements that will help make a better search engine result snippet.
You May Also Read:- Search Engine Optimization – Top 17 SEO Tips For Beginners
On-page SEO Rules and best practices
Rule No. 1 – On-page SEO
The page must be designed around one family of keywords. One focus keyword must be optimized around one particular keyword and all the related keywords (synonyms) connected to one keyword family.
Avoid competition between different pages of your website (also called "keyword cannibalization"), so relevancy signals need to include only keywords in the targeted family. For example, if you have two pages on your website, the focus keywords for both pages should be far different. If you optimize two different pages or Articles for the same focus keyword, you'll find it very hard to rank your page higher.
Content Quality and word count should have a decent amount of text covering the topic (keywords). This will help you get a better page ranking with all the same family's search queries. Please don't focus on content length; it should be written with quality over quantity. Don't lengthen your content with unnecessary words.
Just publish specific content to convey your original services or message. Don't copy content from any other website. Write your unique content, as search engines, especially Google, consider this duplicate content. That will most likely affect your page ranking in some way.
Rule No. 2 – On-Page SEO – Web Address (URLs)

Describe the Web address as closely as possible with the focused keyword and page content. So users can easily understand whether the page can fulfill their requirements before loading it in their browsers. The web address suffix (excluding the domain name or parent folders) should be the shortest overview of the web page.
Furthermore, make sure to fulfill the following requirements:
Keep web address length below 100 characters.
Include the one focused-keyword
Examine the keyword's search potential.
Be always focused on content topics, and don't use irrelevant keywords.
Don't Use Underscores (__); use (–) to separate words.
Don't repeat unnecessary words or phrases that are not relevant to the topic.
Avoid using words that are out of context.
Prevent dynamic parameters
Rule No. 3 – On-Page SEO – Page Title
A page/post title, also called a headline or title tag, is a brief description of a post and web page. It appears at the top of a browser window. It is an important component to optimize a page for good SEO results. A page or post title should include a focus keyword in the title tag.
You need to follow certain steps, including:
Try to define a perfect SEO and user-friendly title tag.
Try to use keywords at the beginning of the title, or it should be closer to the beginning
Make the URL shareable and use title length between 50 and 60 characters
Keyword should be unique
Keyword should be interesting
Always use the brand name at the end of the title if necessary
always avoid special characters if possible
Check out: How to Create an ideal Robots.txt File for SEO
Rule No. 4 – On-Page SEO – Headings
 Organized Content with Headings (HTML H1, H2… H6 tags) helps identify the content hierarchy structure. Nowadays, search engines are becoming better and better at interpreting HTML, JavaScript, and CSS, so headings are essential to building SEO friendly content. Headings are actually highlighted content (titles, subtitles, etc.), which show search engines and visitors the most important takeaways.
HTML provides 6 levels of heading tags, H1 to H6. High-level heading (h1) is greater in its importance – So; therefore, H1 (heading 1) tag describes the most significant heading, while the H6 heading tag describes the least importance in the content.
Keep in mind that the page or post headlines are an additional representation of your content. Therefore, Headlines should be obvious, unique, original, and most relevant to the content subject.
Importance of Headings
HTML headings offer useful information by showing important topics and the structure of the content, so you need to optimize all of them properly to enhance visitor engagement.
Use headings only for highlighting the heading of your content and to show the document structure.
Most search engines, such as Google, yahoo use headings to index the content and its structure, so they utilize them very wisely and properly on your web page.
Start with H1 and use it as the main headings of your content, then the <h2>, <h3> headings, and so on.
Rule No. 5 – On-Page SEO – Meta description
 A Meta description is an HTML attribute that provides an overview of any page or post and appears below the page title within a search result snippet. It helps visitors to decide whether to click on your site, page, or post. However, Meta descriptions are not associated (Google declared in 2009) with search engine rankings. However, incredibly important in getting click-through rates from SERPs (Search Engine Results Page).
Ideal Meta description (tag) length is about 156 characters, so it should be within 150-160 characters.
Try to include the focus keyword closer to the beginning of the snippet and some synonym after it, in, user-friendly and easily understandable format.
Provide engaging and valuable information to convince people to visit your page
Avoid duplicate Meta description tags (Don't ever use the identical Meta description for two pages or posts)
Don't include double quotation marks in one Meta description because Google cut-off that description at the quotation mark when it appears on a SERP.
Note: it's often a wise decision not to define Meta description at all, so you can use this general guideline to determine whether you need to write your own Meta description:
If search engines don't find a Meta description – they will auto-generate it and apply that inside the snippet. It's better in some cases since the auto-generated Meta description utilizes content pieces that include the search queries that are most relevant and compelling to the visitor.
Rule No. 6 – On-page SEO – Quality Content
 Content actually runs (site) and drives the visitor to the website. You don't need to follow any strict rules for content writing, but it indeed needs to be great. Your content should be unique and fully optimized for the search engines (bots) and the visitors (humans). A visitor will spend just a few seconds to decide whatever he/she searched for is actually here. You can achieve your target by using a table of contents, bolded texts, and especially headlines.
This is an important time period, and everything should be crafted in front of the visitor to ease that decision. It means composing content so that it begins to higher rankings for the related keyword searches.
You need to follow certain steps, including:
You should write up to 1000 words.
Avoid typos, spelling, and grammatical errors before publishing your content on the page. (You can use Grammarly, Sentence Checker, or any other online tool for free)
Content should be unique and easy to understand (Take readability test twice before publishing)
Place the most important takeaways at the start and then expend them in the content.
Make your first paragraph a summary of the entire content and place focused keywords at the beginning of the content.
Start the content with text (Paragraph format) only; after that, you can add other formats as well.
Add at least one interesting image or video to make the content friendlier.
Group paragraph and include sub-headlines with important keywords
Use sub-headings with important keywords in the Group paragraph.
The Focus keywords should appear in the title (especially in the beginning) of your web page or post.
The focus keywords and their synonyms must be spread all over the content of your page post.
It would help if you also used LSI keywords (Latent Semantic Indexing), and these words should be related to your focus keywords to avoid over-using the main keywords. So, it would help if you replaced them with LSI keywords.
The Focus keywords (including LSI keywords) should be used within the H1, H2, and H3 tags.
Use focus keywords (including LSI keywords) as anchor text when you link your website's other page posts.
Rule No. 7 – On-page SEO – Image Optimization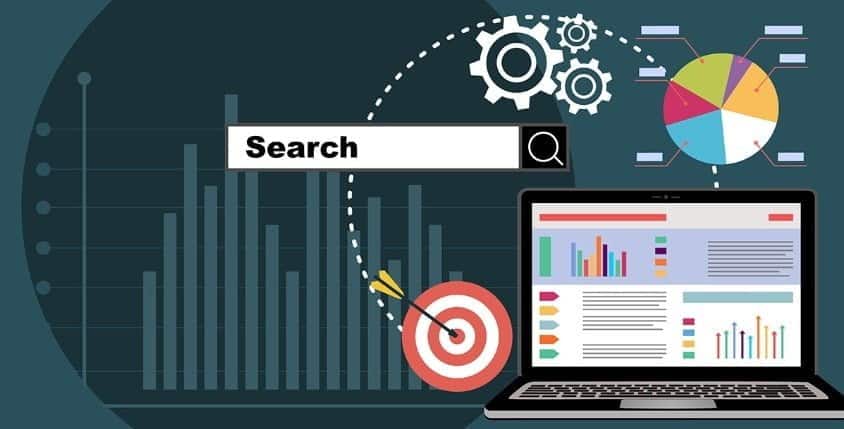 Understand the importance of visuals (images) in content, marketing campaign strategies, and social media platforms. Images provide a better understanding of the message, but what's behind the message – as we all know, "An image is worth a thousand words" So. All of your pages and posts (content) should have visuals because they play a vital role in search ranking.
Advanced search engines also translate texts (alt attributes) within images, but it's not recommended, including crawlable keywords inside them. When customizing, use the most important keywords (Focused keyword) only for the first image, next ones (synonyms) for the second image, long-tail keywords, and so on.
Main Reasons Why Images are Important
Content with visuals gets 94% more total views.
Around 60% of visitors are more likely to contact a business when visuals are found in local search results.
The engagement rate on a social media platform like Facebook for images average is about 0.37%, where text only is 0.27%.
You need to follow certain steps, including:
The file name should closely match the URL suffix.
Separate focused keywords inside file name with dashes (–)
Always use lowercase characters in the image file name.
Avoid using special characters in a file name.
Make sure to attach high-quality images.
Use small size images as possible (jpg, gif, png)
Always provide an image ALT attributes (alternative text to display when the image cannot be loaded): it should closely match the meta description.
Please provide a TITLE attribute (the name of the image); it appears when hovering the mouse pointer over the image; it should closely match the content title tag.
Make sure to offer your visitors visually appealing content compelling and can endure different platforms' challenges.
Rule No. 8 – On-Page SEO – Internal Links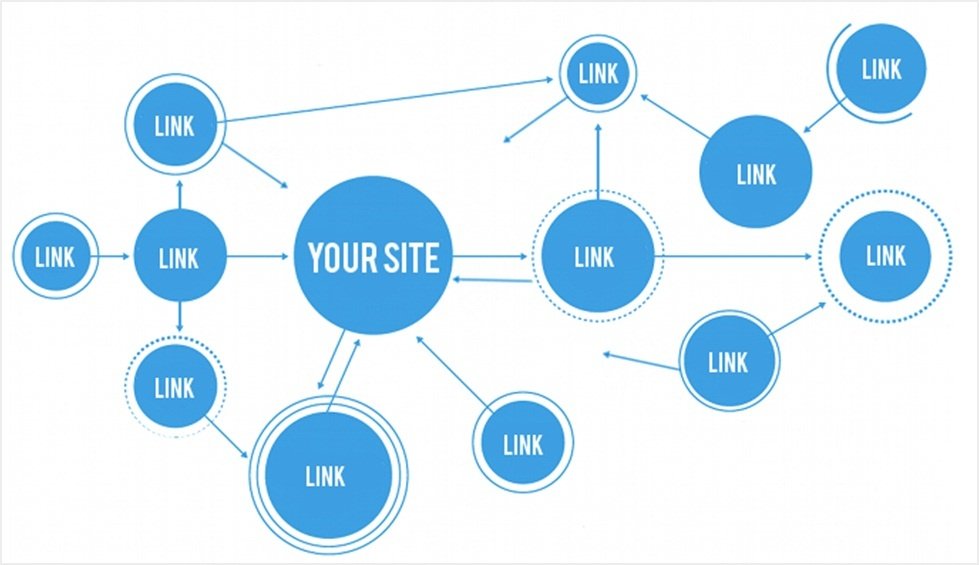 Links are essential for SEO. It's considered a great user experience by providing a link to other excellent resources (a relevant topic on your website) to cover your content topic.
They should always be highlighted inside the text to reduce the process of scanning through the document. Internal Link is actually hyperlinking at the same site's existing links to facilitate visitors and get views.
You need to follow certain steps, including
Provide less than 10 internal links in a single article
Link only to excellent and most relevant resources (Don't link to pages you want to rank higher)
Use highlighted or colored if you want it to carry more importance.
Always use keywords or content titles with search potential as anchor text (Don't use only URLs or "click here," "read this," etc.)
Never use JavaScript or other techniques to create the link.
Avoid using keywords in the title attribute or anchor text link of pages you want to rank higher.
According to Yoast, "Internal links connect your content and give Google an idea of the structure of your website. They can establish a hierarchy on your site, allowing you to give the most important pages and posts more link value than other, less valuable pages. So using the right internal linking strategy can boost your SEO."
 Rule No. 9 – On-Page SEO – Website Speed optimization
Website speed and performance (both for desktop and mobile users) is a solid ranking factor, and you should focus on it. Site speed is also important to user experience. Sites with longer load time generally have higher bounce rates and reduced average view time. Slow speed has also been proven to affect conversions negatively.
Google has also indicated that the site performance is one of the key signals used by its algorithm to rank pages higher. In simple words, a slow site speed means that search engines cannot crawl all pages of your site using their allotted crawl budget. As a result, the site will be negatively affected for indexation and cannot occur on the first (search) page.
You need to follow certain steps, including
Be careful while choosing to host a server for your site (Don't use a cheap, shared hosting server)
Use a fast server such as VPS to host your site.
Optimize images for performance (keep them small)
Use a clean, light-weight theme.
Don't use too many plugins.
Use good caching plugins like WP Super Cache, W3 Total Cache, or LiteSpeed Cache.
Perform all possible technical optimization, such as broken links.
Conclusion
Site owners (webmasters) can easily ensure search engines discover their web pages with the proper on-page SEO. Compared with off-page optimization, effective on-page optimization depends entirely on resources located inside that particular page or site. These resources can be divided easily into structural, technical, and content-related issues. Site operators can use various online tools to analyze pages and focus on optimizing a specific resource. On-page SEO is a very important sub-sector of Search Engine Optimization to boost website traffic.