If you need to protect your home but don't want to install a hard-wired security system. There are many DIY (Do-it-yourself) smart home security systems.  The fact is, there has never been a perfect time to buy a DIY home security system. The market is filled with that kind of kit that includes a simple sensor device and a combination of wireless sensors and cameras, which you can quickly set up without having to worry about hard-wired cables.
DIY home security kits are usually less expensive than professional installation and offering the necessary devices to protect your home. Most importantly, there is no long-term agreement to consider. Whenever you need it, these security systems make the perfect starting place.
Most DIY home security systems provide you with the flexibility to decide how and when you keep an eye on your home. That means you can have a home security system's service on an optional basis and cancel any time you want, without any hidden charges or early end of contract fees.
If you're familiar or not sure which system you should choose or do it by yourself or have one installed for you, we will discuss some best DIY home security systems, and hopefully, that will help you make the best choice.
Top overall DIY security systems
1. SimpliSafe Smart Home Security Solutions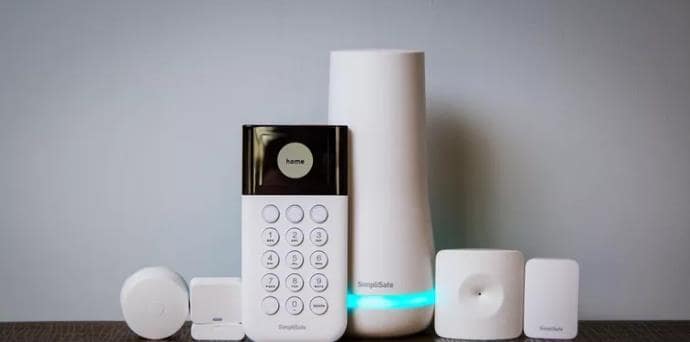 SimpliSafe has a wide range of accessories, and it is a pioneer of DIY home security systems that reach stores. It is an affordable and best alternative to other professional firms like Vivint's and ADT. SimpliSafe's basic system costs just $132 and updated its hardware recently that seems to be looking much improved before, including overall functionality, dual cellular and Wi-Fi connections.
The Knox is a superb choice for significant buildings where you need more than one or two accessories for complete security. It features a base station with a separate keypad, six-door sensors, a Key Fob, a siren, a smoke detector, two motion sensors, and all-in-one systems. You don't need to pay as minimal as $15 per month to access any remote security features. Additionally, you can add even more gadgets such as smart locks, outdoor cameras, and more. It's an excellent DIY home security system if you wish to begin.
2. Nest Secure – Smart Home security
Nest Secure is an excellent example of precisely what a home security basic system should be. Nest Secure is simple and easy to use with lots of options for additional features. Its starter pack costs $499 and comes with the central hub, a round device with a keypad that monitors all the other sensors, a siren, and a motion sensor.
You also have an option for two Detect motion sensors to set up to place around the house and two Tag key fobs.  You can arm or disarm its alarming system by merely entering a predefined PIN code on the Guard's integrated keypad or changing the function mode using the related Nest Secure app for iPhone or Android.
Nest secure's gadgets are responsive and straightforward, so you can video doorbells, add indoor or outdoor cams, and extra motion detectors any time you want to extend the system. You can even request to enable professional monitoring and mobile notification via Brinks Home in case you like.
Check out: Top Google Home and Google Assistant Home Devices
3. Abode Smart Home Security Solutions
Like Nest Secure, Abode features all standard devices and sensors for an easy and basic security system. You can integrate it with IFTTT, Amazon Alexa, and Nest for a voice-enabled arming/disarming system, along with some other advanced automation. You can also enhance its network by adding accessories to the system a la carte and providing cellular backup and monitoring just for $30 per month.
It can also work with Z-Wave and ZigBee Wi-Fi technologies to connect the system with a wide array of third-party devices to help you control all functions within the Abode app. Abode DIY, a home security system, is one of the best available security systems for expansions and integrating with older devices. Adobe is also compatible with Google Assistant and Alexa for voice assistance.
4. Ring Alarm
Ring Alarm security system includes some traditional elements with a modern DIY security strategy, which can help anyone more comfortable with a classic setup. The package consists of a base station, a keypad to install on the wall, a passive infrared motion detector, a contact sensor, a Z-Wave range extender just for $199. Ring Alarm is completely compatible with various Ring products, particularly their security cameras and video doorbells system.
Honestly, that is an excellent collection of accessories for an affordable price and easy to set. The keypad enables you to switch among Home, Away, and Arm/Disarmed modes just like other traditional systems, with have some advanced features such as programmable delays for arming/disarming and also push notifications for your phone.
Ring Alarm also provides 24/7 professional monitoring, video recording, and cloud storage starting at $10/month, and you can cancel these services without having extra charges if you decide to roll back to a more straightforward setup.
5. Honeywell
Honeywell's DIY Smart Home Security System's base hub is known as the Camera Base Station. It's pre-loaded with 1080p HD live streaming, a 145-degree viewing angle, and also offers free 24-hour cloud storage. You can even add a variety of optional accessories to the system. However, a Professional monitoring system is not available for this system.
Please see available bundled kits and standalone devices with the price.
Starter Kit $500 includes Camera Base Station, one Key Fob, and 2 Access Sensors.
Camera Base Station for $400
Key Fob for $30
Motion Sensor for $50
Indoor Motion Viewer for $99
Outdoor Motion Viewer for $199
Door and Window Access Sensors for $40
6. Samsung SmartThings ADT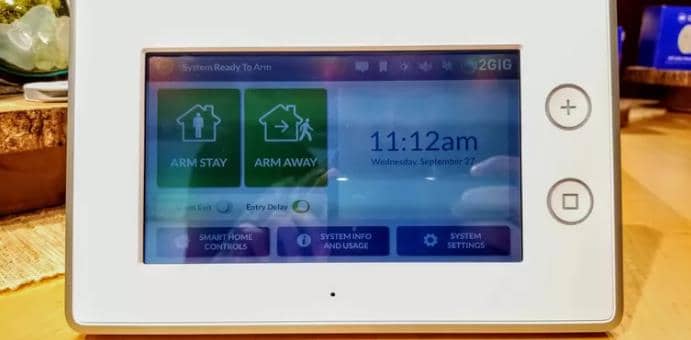 With Samsung, ADT makes a home security system compatible with Samsung's SmartThings devices, but it is mainly dedicated to ADT's recently established DIY smart home security products.
SmartThings ADT DIY Home Security basic package includes a 7-inch large touchscreen panel, a motion detector, and two doors/window sensors with the $550 price. It has another optional $200 expansion kit, including a smoke detector, a water leak sensor, and a carbon monoxide detector.
As compared with other DIY security systems in this line, ADT provides contract-free professional monitoring for the SmartThings security system. The professional monitoring service starts at $15/month and goes up to $35/month for complete tracking of both home security and life-safety products.