Pinterest is a social media website that enables users to "pin" or "gallery" visual content from blogs, websites, images, and other online sources. Users can utilise boards to group items for quick access, and pins enable sharing with others. Marketers and business owners must comprehend how Pinterest can increase website traffic and lead generation. Based on the knowledge of business owners that have effectively included Pinterest in their marketing strategy, this blog offers 8 tips and methods for leveraging the social media platform for business. Learn more by reading on!
Use Pinterest for business: Tips & Tricks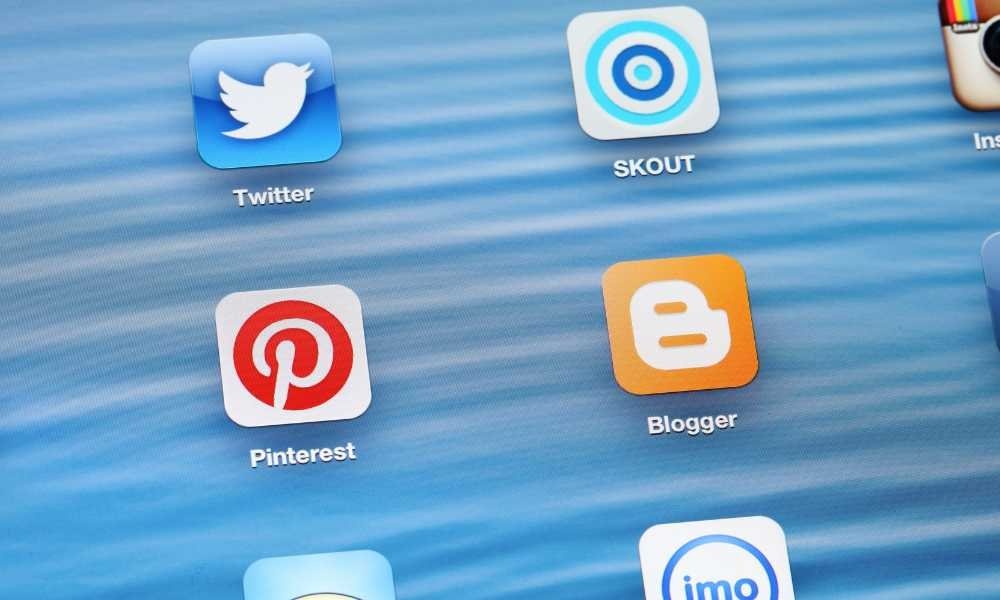 Pinterest is a fantastic tool for numerous forms of business promotion. Pin images of your goods or services, motivational sayings, and other marketing materials. Boards are another useful tool for categorising your pins into relevant categories. By doing this, you'll provide your followers with the best content that matches their interests. The ideal approach to use Pinterest for business, of course, is to follow some of the most well-known pinners and learn about what they're pinning and how they're utilising the site.
1. Create a Pinterest marketing strategy
An excellent place to pin visually appealing stuff for your industry or niche is Pinterest. By selecting the appropriate board, you may highlight your knowledge and market pertinent goods and services using eye-catching headlines and descriptions. Include a picture of a finished item as a CTA at the bottom of each pin to make sure they are all successful.
2. Pin engaging, captivating content
One of the best content marketing techniques is using pins. Increase traffic and conversions by pinning interesting, engrossing material to your board that appeals to your target audience. Use pictures, infographics, and videos frequently in your pins to make sure they look fantastic and resonate with your audience. This will not only increase user engagement but may also increase your conversion rates. Keep a dedicated business-related pinboard fastened, so you never lose sight of what's crucial – generating outcomes for your company!
3. Try different Pin formats
Pins are a crucial component of content marketing strategy. You may promote your business in a unique and appealing way by using pinboards as your main point of focus and producing visual content that can be shared on social media or emailed to clients. Additionally, use Pinterest's pin search feature to find concepts from other companies that might be more appropriate for yours. Finally, while planning to pin campaigns, always keep the brand tone in mind. Make sure everything is presented well both linguistically and graphically on social media and in email newsletters.
4. Carefully plan your boards
One of the most crucial components of a content marketing plan is the use of pins. The appropriate pins will support engagement with your target market and aid in acquiring followers. However, if you want your pins to be successful, you must make sure they are pertinent and helpful. It would be beneficial if you organised your boards to be intuitive and interesting for Pinterest users. Additionally, blog postings can employ pinning to direct visitors back to your website or blog page. To keep things interesting, use a variety of pin kinds (such as images, quotes, etc.), update regularly, and play around with layouts each week!
5. Optimise your Pins for SEO
If you want to increase the SEO of your website, optimising pins is a wonderful approach to do it. This will not only benefit keyword results but also increase the number of engaged followers who are more likely to become paying clients. Make sure the images used when pinning material for your company or product are relevant and keyword-rich. Additionally, make sure to submit Interesting Articles and Blog Posts from Sites that Interest You on high-traffic websites; doing so will raise viewership and engagement levels all around.
6. Try out different Pinterest ads
A wonderful way to reach potential clients for your business is through Pinterest. With careful application, you may produce appealing and pertinent advertisements. Additionally, use pins wisely to establish credibility and trust with your target audience. Test out various advertising forms before deciding which one is most effective for you. Analyse analytics data to gain a sense of your campaigns' performance and keep track of results over time.
7. Track the metrics
It's crucial to monitor and assess the development of your content marketing activities. You can accomplish this via pinning, which enables you to monitor the type of material, the pinned topic, audience engagement, and more. Use keywords in your pins for business-specific Pinterest accounts to help potential customers locate them. Adding relevant pins to your account will help you gain more followers in general. Try making lovely pins that aesthetically represent your brand; this will highlight a good profile image and excellent design on Pinterest's search engine results pages (SERPs).
8. Promote your Pinterest profile
A wonderful technique to market your company and get in touch with potential clients is Pinterest. Pins that are used for promotional purposes must be clear so that people can see what you are advertising. Use keywords in your pins to make it easier for users to find your material, and use social media buttons and retargeting advertisements to monitor the success of your campaign.
Check out: 9 Types of Stakeholders You Need To Know
Frequently Asked Questions
1. How can I use Pinterest to promote my business?
You can share visual information with followers on the social media site Pinterest. By pinning your goods or services on Pinterest, you can expand your audience and create leads. Pins can be used to promote a product, close a deal, or give forth helpful advice. Utilising Pinterest for business can boost website traffic and conversion rates. Here are 8 simple suggestions to get you started using Pinterest for business:
Create a board just for your company: You'll have a platform to showcase all of the fantastic stuff you produce relating to your niche by creating a board exclusively for your business. You can share things like pictures, blog posts, product details, and more.
Employ dazzling imagery: Make sure your pins are attractive and draw attention. Make use of attention-grabbing visuals, movies, and photographs of the highest quality.
Provide important details: Ensure that every pin has worthwhile material that teaches viewers something new about your brand. They won't feel like they're wasting time looking at pins if they do it that way.
Interact with followers: Be sure to answer their remarks when followers click on a pin.
2. What are some essential pins that every business should have on Pinterest?
Every company on Pinterest has to have a few specific pins. They make excellent marketing tools because they should be aesthetically pleasing, fascinating, and useful. You can pin items like product photos, blog post links, or videos to advertise your brand. Additionally, you can pin pictures of news articles about you or your company, social media posts about related topics to your industry, and even client testimonials. Share the URL to these pins on Facebook, Twitter, and other social media sites in addition to promoting them on Pinterest.
3. Is it worth investing in a Pinterest account and optimising my pins specifically for SEO purposes?
It's worthwhile to invest in an account and optimise your pins for search engines if you want to boost their visibility on Pinterest. You may increase the number of people who view your pins, share them, and make purchases by doing this. Additionally, you can raise the rank of your pins by incorporating keywords into the titles and descriptions of your pins.
Check out: How to Delete a Pin on Pinterest, Organize, and Improve Your Profile 
4. What are some effective ways to use Pinterest for business?
When using Pinterest for business, there are several viable methods to start. You can use it for advertising your goods and services, getting in touch with potential clients, growing a fan base, and keeping up with the most recent developments in visual style. Creating pins describing how to use your product or how it functions, publishing inspirational quotes, and pinning images that symbolise your brand or product are all excellent methods for using Pinterest for business. By doing this, you'll help potential customers form a favourable impression of your company and gain their trust. Last but not least, subscribe to business forums that are pertinent to marketing and graphics so that you may keep on top of trends and provide eye-catching visual content for your target audience.
5. Can I share sponsored pins on my Pinterest page?
Yes, as long as you are upfront about what the firm is doing, sharing paid pins on your Pinterest account is acceptable. The sponsor may be mentioned, or a link to their website may be included in the description of your pinned post. When sharing sponsored pins, make sure they adhere to Pinterest's rules and don't misrepresent or contravene any of its policies.
Conclusion
We have listed 8 hints and suggestions on how to use Pinterest for business in this blog post. These easy suggestions can help you make pinboards that are great for advertising your company. In order for you to take the next step and start using Pinterest for business right away, we have also added a CTA to our blog post.
Check out: Pinterest Hashtags: Your Key to Grab Massive Pinterest Followers