Proxies are internet go-betweens that are used by businesses and individuals. Shared or private proxy servers, in essence, functions as a buffer between you and the Internet. Proxies provide anonymous online browsing and can conceal the user's IP address.
Anonymous proxy servers protects your location, browsing habits, and preferences when working, shopping, or playing online games. If you cannot access certain websites, proxy servers might provide access to sites that are prohibited by a firewall.
There are a limitless number of proxies available to you. Type "Proxy List" into any search engine to discover a list of these. Some are free, while others need payment. (Typically, paid proxies are called Private Proxies, which provide a more dependable, faster, and secure experience.)
If you want to acquire a proxy, you should be aware that there are numerous sorts to pick from, according to your intended usage, need for anonymity, and budget. In practically every regard, shared and private proxies are opposed.
What Exactly Is A Proxy Server?
Proxies are sophisticated tools to bridge the gap between people and the Internet. They act as a bridge between client and target servers, allowing communication without revealing the user's identity.
This is necessary to keep you safe and anonymous whenever you visit any website. Security is required to protect you from unscrupulous individuals who may wish to steal your sensitive data. And anonymity is necessary to avoid being blocked owing to your IP or location.
Visiting servers indirectly via proxies lowers your chances of being seen or banned in a single breath. There are various proxies, but proxies are generically divided into data centers and residential proxies based on the type of IP utilized. Proxy servers are classified as dedicated or shared proxies based on how the IP addresses are used, which is the focus of this article.
Advantages of Proxy Servers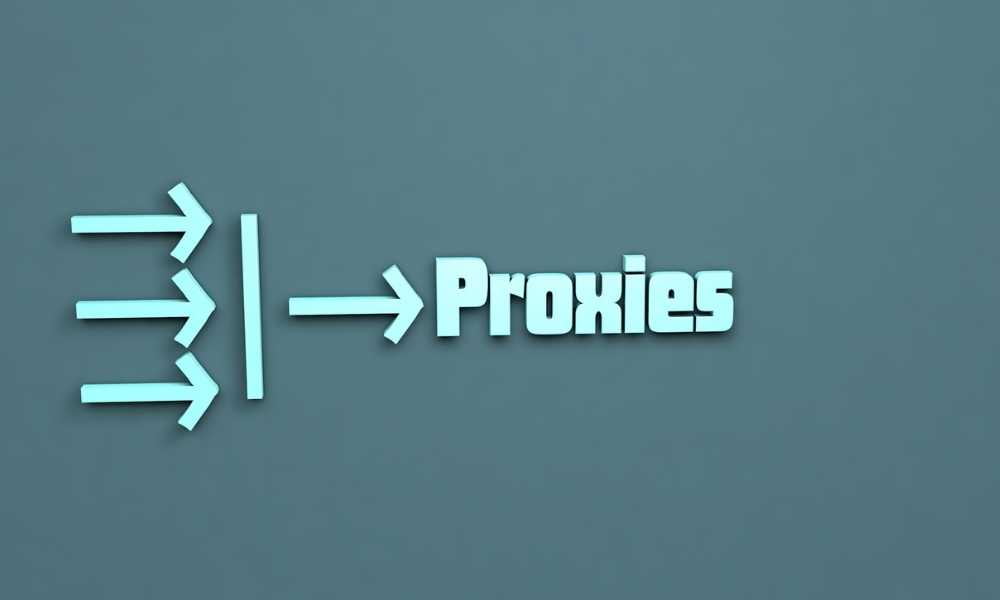 There are numerous benefits to using a proxy server. As a business or organization, you should know these advantages to comprehend how a proxy server may assist you. Let us keep an eye on it.
A proxy server assists clients in preventing hackers from accessing sensitive information.

A proxy server (Shared or dedicated) can also get around banned websites. It frequently happens that some offices, institutions, or organizations restrict some websites for their reasons. Furthermore, many websites have country restrictions. If you wish to access those websites, the proxy server will assist you in those instances.

The proxy server is also used to improve the security and privacy of the client's device while surfing across many proxies. It enables users to browse the Internet discreetly, keeping their private information and browsing patterns hidden.

Because of their effective cache structure, proxy servers are frequently used to accelerate browsing and data access.
Here's what you should know before picking which to buy.
1. Shared Proxies
As the name implies, a shared proxy is used by numerous users on the same port and sometimes with the same login information. If you or your employer decides to use a shared proxy, your username and password will be exposed to hundreds of others, not just you.
Even though most technology experts advise against utilizing shared proxy servers, they do have several advantages:
The majority of shared proxies are affordable or accessible.

Using a shared proxy server makes it easy to share the server's costs.

They are helpful for the occasional user who requires multiple proxies but only uses each one for a few hours.

Some public proxies can be helpful with SEO software that requires data from the Internet (like keyword ranking or page rank).

They can provide both HTTP and SOCKS5 services.

Browsers and other apps that allow proxy use can also use public proxy servers.
Check out: Virtual Private Network (VPN) To secure your web traffic
Pros and Cons of Shared Proxies
On the other hand, shared proxies are proxies with several users on the same server sharing the same IPs and locations.
While they are ideal for simple applications, they can cause many issues, including slowness and shared insecurity in most circumstances.
Pros:
They are ideal for basic procedures.

They are less expensive than private proxies.

They provide multiple servers at the same time.
Cons:
Shared proxies are not secure, and users run the danger of their data being viewed by other users.

They are more vulnerable to assaults.

Shared proxies are less trustworthy and secure.

Due to overloaded bandwidth, they are slower than Private Proxies.
Private Proxies
Proxy servers are dedicated to highly anonymous IP addresses, and no one else will have access to it through your unique username: password or IP authentication. No proxy service access is dedicated because system administrators/users must still log in regularly for testing, maintenance, general use, and upgrades.
It has several significant pros over shared proxies:

A private proxy is one that one person solely utilizes.

It conceals your IP (or MAC) address while increasing security and safeguarding your privacy.

Private proxies provide completely anonymous internet browsing. It is critical to understand that when you use the Internet, you leave a digital imprint in the form of your IP address. This means that practically anyone can see you online, including hackers and spammers. Private proxy servers almost guarantees a hidden IP address.

Because no one else is using the same proxy, the speed is increased.

Because private proxy servers can overcome various local or restricted websites, it is possible to evade filters and firewalls.

Unblocking multiple programs and circumventing several internet restrictions (for example, unblocking YouTube, Facebook, and Twitter at work or school if the "IT administrator" has blocked your access to these and related sites).

Protect your privacy to reduce the possibility of your personal information being potentially exposed or exploited when you purchase or surf the web.

Because a private proxy servers provides a unique internet address, it provides a higher level of internet security.

Spam is successfully avoided and blocked.
Pros and Cons of Private Proxies?
Private proxies have IP addresses and locations assigned to only one user, so the user is not required to share any resources with other users to ensure increased network speed and security. More importantly, the actions of other users (particularly those that may be illegal) will not affect a committed user.
Pros:
It provides a consistent IP address that can be used to access servers that prohibit frequent IP changes quickly.

It provides unrivaled speed because the user has the entire bandwidth to himself.

It mitigates the bad-neighbor effect and keeps the user safer.

They also shield the user from harmful attacks.
Cons:
They are thought to be more pricey.

Depending on the user's operations, they may be excessive.
Disadvantages of Using a Proxy Servers (overall)
Private proxy servers has some drawbacks in addition to its numerous benefits. Do not utilize a proxy server simply because everyone else is or you have been urged to. When selecting a proxy server, you must exercise caution because hazards are involved.
As I previously stated, the proxy server's caching system is quite good and active. In many circumstances, the proxy service provider might access your passwords, browser websites, or any secured data. Various free or shared proxy choices are available online, but they all pose security risks, so it is best to use a specialized or compensated one.
Although employing encrypted connections or networks, your data or information can be leaked using the TLS and SSL encrypted connections technology. As previously said, you can access any banned websites using a proxy server. As a result, it is frequently discovered that any restricted and offensive websites harmful to pupils are being visited.
Conclusion
When you use unencrypted communications with a proxy server, the server can modify your responses in both beneficial and destructive ways. The ISP (Internet Service Provider) provides you with an IP address when you connect to the Internet. Your IP address permits your behavior and location to be recorded whenever you surf the online, receive emails, play video games, or download a movie from the web. To surf anonymously and preserve your privacy, you'll need to use a proxy to mask your valid IP address. When surfing the Internet through a proxy server, you are not directly visiting a website but rather going through an intermediary "proxy" who passes the data back and forth between you and the target website.
Protecting your privacy and personal information should always be your top priority. You can connect to other servers without exposing your personal information using a proxy address rather than your IP address. However, different levels of protection against hackers should be considered when utilizing proxies. Public proxies are frequently provided for free, but as we all know, nothing is truly free in this world. Do you want to put your personal information in the hands of these public and visible proxies? Private proxies provide peace of mind, allowing you to browse the Internet discreetly, securely, and quickly.
Check out: Why You Should Not Use Free Proxies?