Hyperbaric Oxygen Chamber appears to be gaining more recognition with each day that passes. This therapy method has been rated as highly effective in ensuring a healthier lifestyle, and in curing a handful of health challenges.
Pro athletes are also using this technology to fast-track their recovery from torn muscles, joint pains, as well as concussions. HBOT is gaining a wide level of acceptance within the sporting community because of how helpful it is. With the Hyperbaric Oxygen Chamber, you don't need to step out of your comfort zone before you can live an active, healthy life.
What's a Hyperbaric Oxygen Chamber?
Hyperbaric Oxygen Chambers are designed to supply oxygen in high purity to the user at a slightly higher atmospheric pressure to ensure the immediate dissolution and saturation of the oxygen into all the parts of the body. The cerebrospinal fluid, spinal fluid, and blood can be sufficiently supplied with healthy amounts of oxygen, with the sole aim of rejuvenating and healing worn-out cells and tissues.
These oxygen chambers can be used at home. They come in different designs, which will make it easy for you to find one that can fit your lifestyle and needs.
Check out: What is a Syringe pump? Purpose and performance
Different forms of Hyperbaric Oxygen Chambers
OxyHelp specializes in designing and producing hard-shell hyperbaric oxygen chambers. The hard shell hyperbaric oxygen chambers exist in monoplace and multiplace versions. If you intend to buy the best hyperbaric oxygen therapy chamber, then you need to know what the monoplace and multiplace versions look like, and how they are used. While both types of hyperbaric chambers are great, they have been designed for slightly different scenarios.
1. Hard Shell Hyperbaric Chamber
Hard-shell chambers guarantee higher pressures which are necessary for HBOT. The cost of acquiring a hard-shell hyperbaric chamber is reasonable, which explains why many individuals can afford it. The hyperbaric chambers designed for individuals and professionals by OxyHelp have been designed with various preferences. That means you can easily find one that works well with your personality and health needs.
These hard-shell chambers are not only meant for residential use, but you can also find others that are designed and fitted for spas or wellness centers, fitness centers, sports centers, beauty salons, and chiropractors.
The high pressure (2 ATA Max.) delivered by this chamber helps to drive oxygen into the user's bloodstream inside the unit. The consistent delivery of oxygen around the body through high pressure is what makes OxyHelp hyperbaric chambers unique and effective.
Let's run through the advantages and disadvantages of hard-shell chambers.
Pros
Optimizes the flow of oxygen around the body.
Facilitates tissue healing and cell rejuvenation. This is a fantastic way to heal naturally.
Guarantees comfortable sessions all through because of how it is designed.
Users are free to customize their sessions anyhow they please.
Ideal for different age brackets, ensuring a healthier lifestyle among users.
Results can be visible within a short period. That will encourage you to use it for more sessions.
Low cost of maintenance and operations. You can use OxyHelp's chambers for many years.
Cons
Additional costs will take care of assembly. Please, note that it is optional though recommended.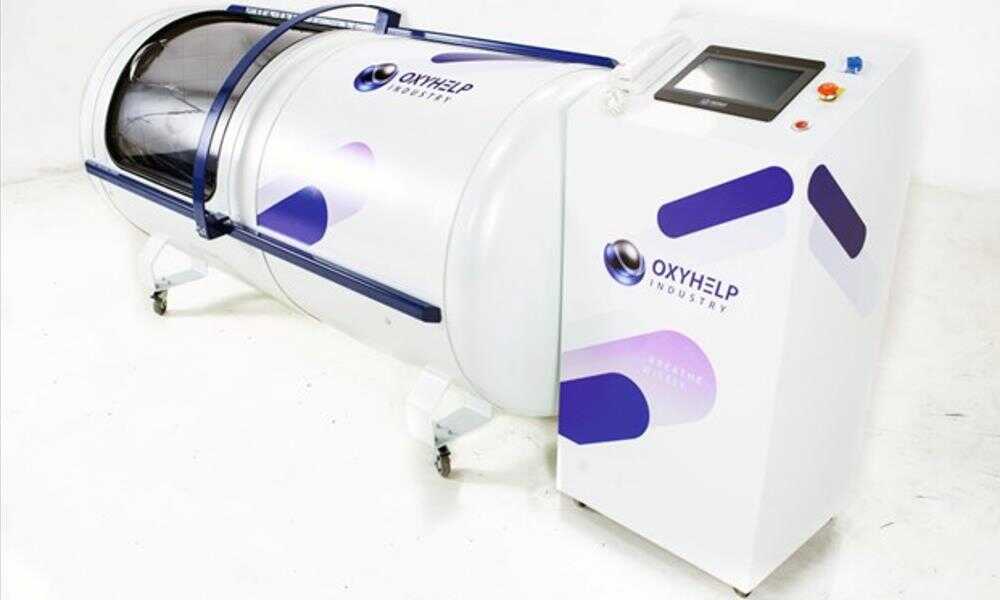 2. Monoplace Hyperbaric Oxygen Chamber
Here, we will break down the various hyperbaric chambers into their various types – monoplace and multiplace. We will cover the monoplace hyperbaric chamber in this section. This type of hyperbaric chamber can only be used for one person at a time. It is important to also note that the monoplace hyperbaric chamber guarantees interior comfort.
OxyHelp's monoplace hyperbaric chamber is designed with pressure-sealed doors, anti-friction bearings, anti-bacterial leather, and a high-quality mattress and pillow. The chamber looks warm during winter periods, and cool in the summer. The chamber is fitted with a control unit that helps to regulate the pressure system, ensuring it never exceeds the safe level.
Pros
Customized to an individual's taste.
Can be used for many years with little maintenance and minimal running costs.
Ideal for those who prefer to have their therapy sessions private.
Cheaper than their multiplace counterpart.
User-friendly interface for easy settings.
Cons
Cannot accommodate multiple users at a time.
Perhaps, not the best option for someone afraid of small spaces.
Check out: What is a Screw Pump? Advantages and Installation
Multiplace Hyperbaric Chamber
As you would have rightly guessed, a multiplace hyperbaric chamber is designed to accommodate more than one person at a given time. This is perfect for users who cannot stay in the unit all by themselves. People with cognitive issues and children are among those that can use a multiplace hyperbaric chamber.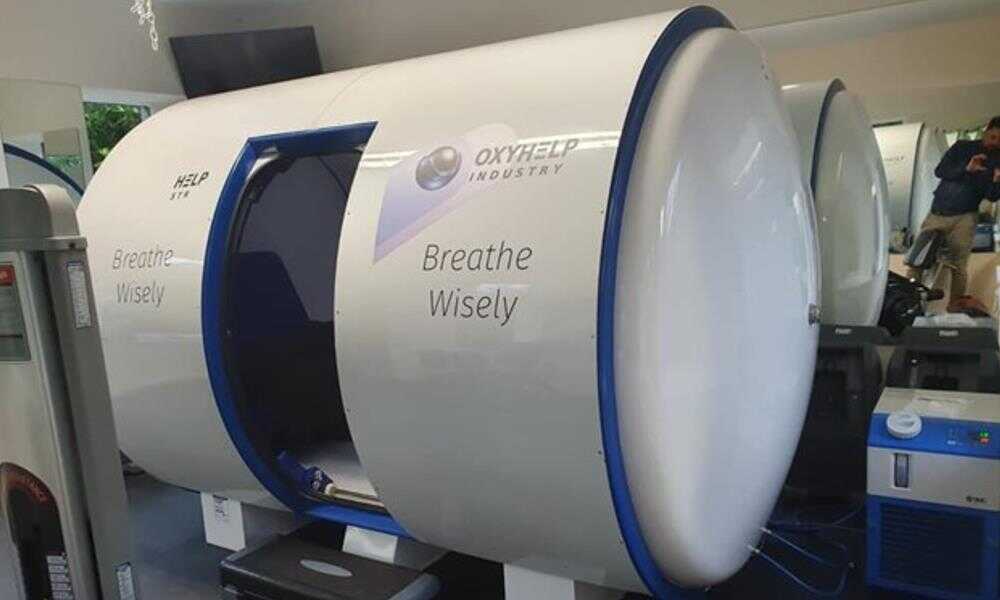 Multiplace hyperbaric chambers are recommended for those who need to be assisted or monitored during their therapy sessions. The assistants or observers usually accompany the users to help them with electronic functions or their therapy sessions. They are also there to render help in the event of an emergency. Outlined below are some benefits of using OxyHelp's multiplace hyperbaric chamber.
Pros
Designed with adequate space that can accommodate a maximum of five persons.
Can be installed and moved around easily.
It is okay to go in with your phone and laptop to enable you to do some work.
Can also be used without any assistance.
Can be fitted with a rower for exercising.
Cons
More expensive than a monoplace chamber
They are mostly hard-sided, which makes them less portable
Conclusion
OxyHelp has been pushing the technology of hyperbaric oxygen treatment chambers or HBOT to new heights. This is quite evident in the high quality of their monoplace and multiplace chambers. If you match the pros and cons of the different chambers discussed here, you can easily decide which chamber will be best for you.