Over the years, cryptocurrency has become very popular and has caught the interest and attention of millions of individuals and firms. Since the development of Bitcoin, the very first cryptocurrency, more and more cryptocurrencies have started to emerge, which has led to the widespread acceptance of cryptocurrency in the different sectors of the business industries. Despite its popularity, there's no denying that cryptocurrency has a highly volatile nature and has caused some chaos in the crypto-verse due to certain cryptos declining in value. Over the past months, red charts and down arrows dominated the cryptocurrency field, where crypto values started to fall. These events led to wonders and questions about the end of cryptocurrency – so read on to know what experts predict about cryptocurrency this 2022.
Cryptocurrency & Its Volatility
The cryptocurrency market is widely known to have a highly volatile nature, which means that the values or prices of the digital coins in the market suffer from sudden changes from time to time. Due to this, crypto enthusiasts must understand that trading and investing in the field is risky and requires proper planning and the appropriate knowledge to make wise decisions and not waste a huge amount of money.
Since the market is fluctuating, earning profits one day does not guarantee constant or higher earnings for the next days – not to mention the number of losses caused by crypto scams and hacking online. Due to these, some traders ensure a secure and effective trading experience by engaging in some of the most trusted platforms:
Cryptocurrency trading requires proper knowledge and skills – it's not just about investing and leaving everything to luck and fate. While there are people who were skilled enough to make it to the list of cryptocurrency billionaires, it's no guarantee that everyone who made investments in the field will have the same fate.
Experts' Crypto Prediction 2022
Over the past months, the cryptocurrency market is dominated by a decline and fall in prices, which is why many crypto enthusiasts are really curious if it is an indicator that crypto is nearing its end. Read on to know the predictions of crypto experts regarding cryptocurrency's fate this year 2022.
1. Crypto Crash or Sign of Increase?
Due to the recent events in the market, some experts believe by looking at the crypto price charts that cryptocurrency prices could fall even more in 2022. Cryptocurrencies are expected to reach a record high of almost $69,000 in November but experts predict that they are now below $50,000 which is a 30% decline. One expert and professor, Carol Alexander, predicts that Bitcoin could go low to $10,000 in 2022 which would put to void all its gains in the past years.
2. Is Crypto Regulation Coming?
One of the predicted key issues that will happen in 2022 is cryptocurrency regulation. Vijay Ayyar, the vice president of corporate development and global expansion at crypto exchange Luno, predicts that 2022 will be an iconic year on the regulatory side. He predicts to see some clarification on the legal regulation zone of cryptos aside from Bitcoin and Ethereum, but with stablecoins as well.
3. Ether Will Outperform Bitcoin
Many experts predicted that the altcoin Ethereum will outperform Bitcoin in 2022 again. This cryptocurrency already outperformed Bitcoin in 2021, earning 418% compared to Bitcoin's 66%. Analysts believe that Ethereum will continue to do well because of the surge and popularity in NFT or non-fungible tokens sales volumes. This is because most of these tokens run on the Ethereum blockchain.
4. Meme Coins Will Disappear
Over the years, meme coins started to emerge such as the Dogecoin which is made even more popular when Elon Musk publicized his support for the crypto. Last year, this cryptocurrency skyrocketed to 44,540,000%. While the Squid coin, a coin named and inspired by the Netflix film 'Squid Game' reached more than 75,000% in less than a week but disappeared immediately. Experts predict that these meme coins, while not all of them, will disappear this year.
5. The First Bitcoin ETF Could Get Approved
Some experts believe that the first spot Bitcoin exchange-traded fund (ETF) in the United States could be approved this year, which gives investors direct exposure to the cryptocurrency itself. Last 2021, the SEC or Securities and Exchange Commission allowed the launch of ProShares' Bitcoin Strategy ETF, but its function was only to track Bitcoin's future contracts. However, experts believe that since the market is now large and mature enough to support it, a Bitcoin Spot ETF could be approved.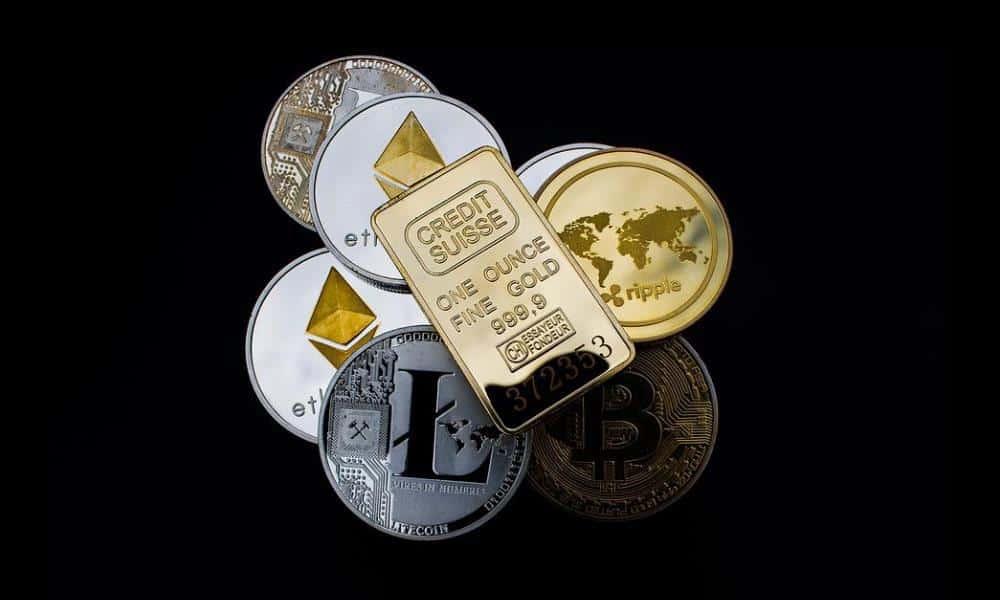 Is It The End Of Cryptocurrency?
Cryptocurrency has indeed had a tough six months and the downward is continuing. For many investors, especially newbies, these drops in prices are extremely worrying. However, experts believe that it is not the end of cryptocurrency. These falls in prices are a common part of the cryptocurrency nature, and some believe that it could be a signal that an increase in prices will happen anytime soon.
Since cryptocurrency was introduced to the public, millions of people and businesses engage in it – some even dedicated their whole life to trading and investing. Over the years, cryptocurrency has been gradually accepted and incorporated into the different business sectors and has made the process efficient and fast. So experts believe that it's hard to put an end to cryptocurrency and that it's not nearing its end despite the continuous drops in the prices of cryptocurrencies.
Conclusion
It's hard to miss the description 'volatile nature' when talking about cryptocurrency. The values in the digital coins of the market are constantly changing to this behaviour. Since the development of Bitcoin in 2009, the cryptocurrency field has experienced increases and decreases in prices, which is why some traders and investors constantly look for ways and learn some skills to learn how to approach or handle the volatile nature of the market.