The main aim is to grow, but many factors such as competition or changing consumer requirements can cause difficulty in business. To improve the efficacy of the business, there are multiple online tools available that help you grow your business. The selection of the right tool is important because people have different businesses.
The business tools are designed to manage and increase the efficacy of the business. If you understand these online tools, you will know that these tools are important for the growth of your business. Here we find the top 10 online tools to help your business grow.
1. OnlineSignature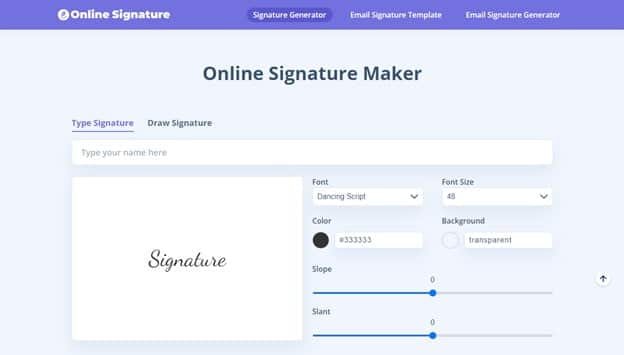 OnlineSignature is a digital tool in which you can write and draw your signature and easily save this customized signature stamp. The site is secured because it does not store your signature data in the system.
The signature created by using the OnlineSignature tool is legal. You can use signature stamps on different documents, including cheques, purchase or sale contracts.
This email signature generator also facilitates you with the "Email Signature Template." The email signature is attached at the end of the text of the mail and is very important because it shows professionalism. The email signature templates can be used on different email sites, including Yahoo, Gmail, and Outlook.
OnlineSignature is very beneficial for businesses because it is free, easy to use, and signs quickly online. Additionally, you do not need to print the documents. You need to send your documents in an email to other parties for signature.
2. Google Trends
Google Trends are the tool that has importance to grow your business. You need to type the keyword in the search, and it will show you the online value of that specific topic. It helps you by providing information about the popularity of your business, so you can get a better idea to grow your business.
Google Trends also give you information if the idea of your business is similar to many other websites. It is important because you can make unique content that is very effective for your business.
3. Ahrefs
Ahrefs is an SEO tool that can provide you with essential keywords that will help to rank your content. It also provides you with multiple other features that improve the website's performance.
Ahrefs is the best site for the optimization of your content. If you want to rank your content, you should use Ahrefs for searching keywords. Additionally, you have to learn from your competitors that will help you to grow your business. 
For that, you need to understand the weakness and strengths of your competitors so that you can beat them. By using Ahrefs, you will find the best keywords and also defeat your competitors.
4. ProofHub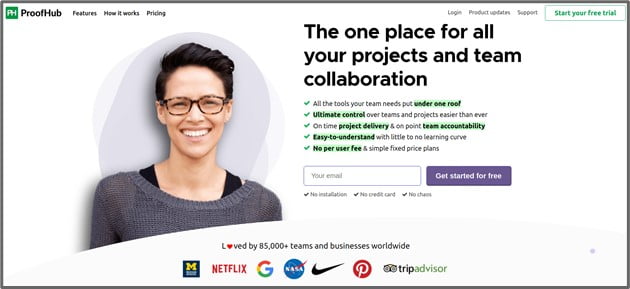 ProofHub is a cloud-enabled all-in-one project management and team collaboration software that offers a one-stop solution for all your project planning needs. You don't necessarily have to depend on different tools to manage your projects. More than 85,000+ teams around the world rely on ProofHub to manage their day-to-day activities.
ProofHub acts as a digital workplace that allows users to manage their projects, teams, and communication. ProofHub comes loaded with many powerful features that enable managers to manage multiple projects under one virtual roof. It simplifies project planning, collaborating with teams and clients, staying organized, and completing tasks on schedule. 
This web-based tool is a highly scalable option for teams of all sizes, whether working in-office or remotely. It's also available on iOS and Android.
5. Canva
Canva is another free tool that is used for business growth. In creating content, images are as compelling as written content because images can make content simple for people to understand.
By using the Canva tool, you can create business cards, logos, and presentations. Moreover, you can also create and edit images without the need for any professional.
6. Hootsuite
Social media is the best place to publish posts related to your business. For that, Hootsuite is considered a reliable and powerful tool for social media management. By doing effective social media marketing, you can find new clients and efficiently work with them.
It helps you to manage all your business accounts on different social media sites. You can also be able to schedule your business posts on social networks. Therefore, it is the best tool for business growth.
7. MailChimp
MailChimp is used for email marketing. Most marketers think email is the easiest way to keep in touch with clients. MailChimp is a very effective tool for those marketers.
The tool is free of cost and also consists of multiple templates. Moreover, it helps people to build relationships with their customers and audience.
8. Google Analytics
It is highly recommended to use Google Analytics for your business websites. Basically. Google Analytics is a free tool that tracks the cavity of the people who visit your website. It helps you by optimizing your business website.
Moreover, you have to understand the use of Google Analytics. Once you link it with your website, you will monitor the user's activity and presence on your website.
9. Sprout Social
Sprout Social is another tool that is effective for your business. The tool helps you by organizing your content calendar and assets. Sprout Social has many functions, such as social media management, making it easy to link you with the customers. It helps to manage and publish your content ideally.
Sprout Social is also beneficial because it recognizes your top-performing posts and helps you engage with other people.
10. MS Teams
MS Teams tool is important for team collaboration. The tool connects you with your employees so that you can work together. It also facilitates you to edit the documents. 
The productivity applications, including MS Word, PowerPoint, and Microsoft Excel, are also available in MS Teams. In this tool, your business data is protected because all data is encrypted during storage.
11. Zoho
Zoho is an effective tool for your marketing business. The tool provides you a free trial, but the standard version starts with 14$ per month while the enterprise version is 40 per month. Moreover, you can track your customer's order from the beginning to purchase the product.  You can create blueprints for your business. It also increases the productivity and profitability of your business, so it helps you grow your business.
Closing Remarks
It is important to get information about the new tools and use them in your business. There are top online tools mentioned above in this article that will help you to grow your business. The online tools also help by automating your multiple tasks in the process. Therefore, tools are the best option to use in the business.
Check out: Backlink Analysis Tools to Boost Your Backlinks Profile